The new membership of the House of Commons justice committee will include two lawyers who entered parliament this year.
Bambos Charalambous, a housing solicitor who used to work for Hackney Council, and employment law barrister Ellie Reeves are among a vastly changed line-up of MPs.
The committee, re-established following June's general election, was voted on by all MPs this week and its make-up is expected to be confirmed on Monday.
Only four members of the 10-strong committee, as well as Conservative chair Bob Neill, will return to their pre-election position. They include Conservative barristers Alex Chalk and Victoria Prentis, as well as David Hanson and and John Howell.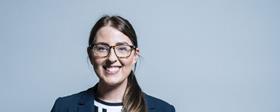 Other intriguing nominations include Conservative former engineer and law graduate Kemi Badenoch and Labour's Laura Pidcock, both members of the 2017 intake.
North West Durham MP Pidcock this week asked lord chancellor David Lidington in parliament what he was doing to address the rise in litigants in person. She has also made headlines after saying she had 'absolutely no intention of being friends with any' Conservatives, but she later clarified this to say she was opposed to back-room discussions to decide policy, adding she was 'perfectly civil' to Tory MPs.
The justice committee has lost high-profile MPs such as Philip Davies and Keith Vaz, as well as solicitor Alberto Costa, known for his interest in legal regulation.
Once the membership of the committee is rubber-stamped, the group will begin work challenging and scrutinising the government's justice policies. Neill was re-elected as chair unopposed before the summer recess.