The next president of the family division has praised legal aid practitioners for their work after receiving an 'outstanding achievement' award at a prestigious event that has come to be known as the legal aid Oscars. Sir Andrew McFarlane said he was 'extremely chuffed' with his award, which capped off last night's Legal Aid Lawyer of the Year awards, organised by the Legal Aid Practitioners Group.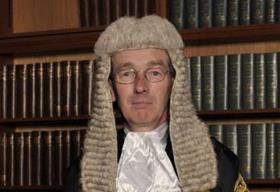 McFarlane told the audience that the stories behind the nominees in the legal aid newcomer category were 'imaginative and driven examples of just what a lawyer can do'. Human rights, he said, 'are no good to anyone unless a person has access to them', describing lawyers as 'the key'.
'Without the lawyers, access to rights is an empty phrase,' he said.
McFarlane takes over from Sir James Munby as family division president this month. The audience heard that one of four or five legal aid childcare practitioners could have been appointed instead. 'There are people in the higher part of the judiciary who understand the journey you're on now and respect it deeply and champion your continued involvement in this work and thank you for it,' McFarlane said.
The ceremony in London began with LAPG vice chair Jenny Beck paying tribute to Sheila Donn, managing director and joint head of the family team at London firm Philcox Gray, who died last month. Beck asked the audience to give another round of applause for Donn, who won last year's award in the family public category.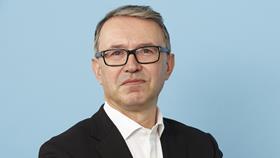 Solicitor Giles Peaker, who has been working with Labour MP Karen Buck on a bill to empower tenants, received an award in the housing category. Peaker, who was described by the evening's host, Sky News presenter Anna Jones, as a 'housing law legend', said housing is the foundation for 'virtually everything', such as education, mental and physical health and employment. 'If you have not got a safe home, everything is at risk,' Peaker said.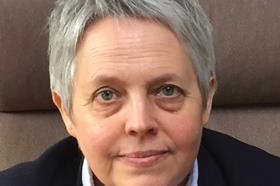 Solicitor Harriet Wistrich, of civil rights firm Birnberg Peirce, which challenged the Parole Board's decision to release serial sex offender John Worboys, received an award in the public law category. Highlighting the challenges and complexities of the case, Wistrich said lawyers were concerned 'to ensure prisoners' rights were not impeded by public opinion'.
The award for family (including mediation) was given to Tony McGovern, of Creighton & Partners. The audience heard that McGovern travels a long way to see his clients in person. McGovern said it was 'important to have an image in your mind, particularly when you're in court'.
Ealing Law Centre beat Barking & Dagenham Citizens Advice and Greater Manchester Law Centre to win the award for legal aid firm/not-for-profit agency. One of the team collecting the award told the audience that the demand for help since the centre was set up five years ago has been 'phenomenal'. She said: 'You cannot even look at new enquiries when you're so busy. It would be negligent to take it on.'
The night's other winners were:
Legal aid newcomer: Lewis Kett, Duncan Lewis Solicitors
Children's rights: Dan Rosenberg, Simpson Millar
Legal aid barrister: Martha Cover, Coram Chambers
Social and welfare: Sophie Freeman, Coram Children's Legal Centre
Legal aid practice management: Adam Makepeace, Tuckers
Access to Justice through IT: CaseRatio (Tuckers Solicitors)
Criminal defence: Aika Stephenson, Just for Kids Law