Magic circle firm Linklaters has signed a lease for its new London headquarters, which will occupy 14 floors, have two roof terraces and be based just two minutes away from its current office.
The firm is moving to 20 Ropemaker Street, a 27-storey stone building in Moorgate which is currently under construction, from One Silk Street. The building, which has a 'self shading façade' to minimise its energy consumption, will be the tallest stone building constructed in London since St Paul's Cathedral. The lease is effective from 2026.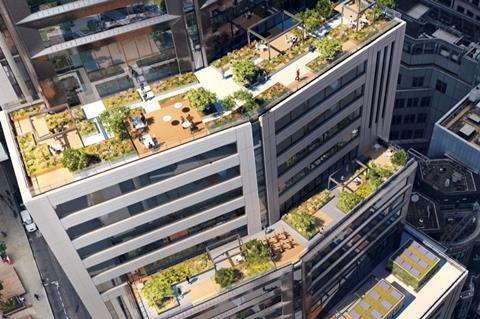 Linklaters will occupy more than 300,000 sq ft of space in the building and will use two roof terraces as 'outdoor rooms' for employees to relax and host meetings. There will be an auditorium on the first floor, a branded entrance and cyclists will have a dedicated bike entrance.
Gideon Moore, firmwide managing partner, said: 'This is an exciting moment in the long history of Linklaters and represents an important step into our future. Throughout the selection process, what has been clear to us is the value that our people place on the environment in which they work and the extraordinary benefits that 20 Ropemaker, built by a developer committed to achieving the highest standards and carefully designed to meet our requirements, will bring to the firm and to our clients.'