The president of the family division is conducting the third consultation since remote hearings were introduced at the start of the pandemic to see how the family courts should operate as Covid restrictions begin to ease.
Family lawyers have been urged to respond to the two-week rapid consultation on remote, hybrid and in-person hearings in the family justice system and Court of Protection. The research will again be carried out by the Nuffield Family Justice Observatory.
The observatory said: 'During 2020 we carried out two rapid consultations on the impact of remote hearings in the family court. These informed discussion and guidance about how the family courts should work as the pandemic continued.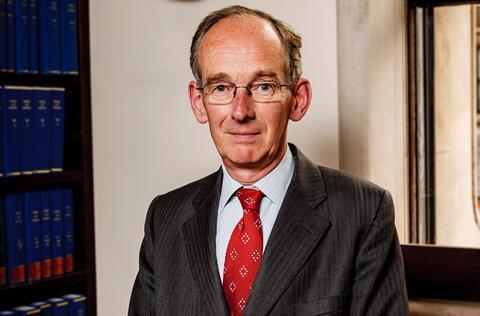 'Now that social distancing restrictions are starting to be relaxed, we have been asked by the president of the family division to undertake a further rapid consultation to glean insights that will inform how the courts should operate during the "recovery" period.'
The survey, which is shorter than the previous two, asks questions about what aspects of remote working should be retained, what problems continue to be encountered and the experiences of attending court in person.
McFarlane first issued guidance for the family courts to 'keep business going safely' last March. Three months later, after conducting the first consultation, he published a framework covering the rest of 2020, predicting that stringent social distancing restrictions were likely to remain for a while. In October, he said the family justice system had done so well to keep going during the pandemic that some courts had cleared their case backlog.
He updated his framework in January, in light of England's third lockdown, reminding judges and practitioners that the family court should not be sitting before 10am or after 4.30pm.
The latest consultation closes on 27 June and the findings will be published next month.