A government minister was today forced to defend the decision to ask the legal team involved with a discredited compensation scheme to work on a package for victims of the Post Office computer scandal.
The Historical Shortfall Scheme was launched by the Post Office last year to compensate postmasters wrongly accused of theft and fraud because of the faulty Horizon system. More than 700 individuals are currently eligible for the scheme, which is expected to pay out £153m to victims.
But there are growing concerns about the independence and suitability of the scheme, worked on by City firm Herbert Smith Freehills. Labour MP Tonia Antoniazzi, a member of the business select committee, told a meeting today that the Post Office scheme was 'strikingly similar' to the original Lloyds HBOS Reading scheme – also involving Herbert Smith Freehills – and which had to be reopened after an independent review found it 'neither fair not reasonable'.
Antoniazzi said the law firm's involvement with both schemes brought into question whether the Post Office compensation scheme was fit for purpose.
Business minister Paul Scully told the committee: 'I believe it is [fit for purpose]. Obviously Herbert Smith Freehills is a significant player in this area so they know how to structure a scheme and know how not to structure a scheme having learnt the lessons [from HBOS].'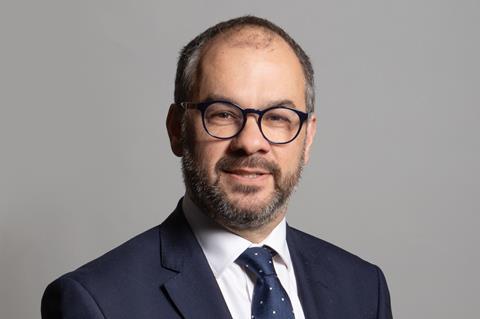 Antoniazzi alleged that the Post Office's involvement in the compensation called into question whether it could be effective, adding: 'It looks like the fox has been put in charge of the henhouse here and that is not right.'
Earlier, Post Office chief executive Nick Read told the committee he was 'not familiar' with the HBOS scheme.
Pressed on whether the role of Herbert Smith Freehills raised any concerns, he replied: 'It is something Herbert Smiths will be acutely aware of, I am sure.'
During the same hearing, the government also faced criticism over continued delays about establishing whether the 555 postmasters who had previously settled their claim may be eligible to make fresh claims to the new scheme. These victims, who were the first to successfully challenge the reliability of the Horizon system, received a settlement of £56.75m but had to pay £46m in costs associated with bringing the legal action.
Read told the committee that these 555 individuals should get 'fair compensation' but said the mechanism for overturning the original settlement had to be worked out.
Scully said the settlement had not been made by the government and so it was the task of the Post Office to arrange its revocation.