A multinational legal and financial software business has been ordered to sell a British property searches firm in a rare intervention by the monopolies watchdog. The Competition and Markets Authority (CMA) revealed today that an investigation had concluded that last year's £91.5m acquisition of TM Group by Dye & Durham 'substantially lessens competition in the supply of property search services in England and Wales'.
It concluded that Dye & Durham must sell TM Group to a suitable buyer to be approved by the CMA.
The arrival of Dye & Durham in the UK market last year was seen as the latest step in a process of consolidation as 'proptech' businesses lined up to provide electronic one-stop shops, itself part of the long-sought move to e-conveyancing. However last December the CMA warned that the merger could lead to higher costs. The matter was referred to an in-depth investigation overseen by an independent inquiry group.
Today's announcement states that the inquiry group considered a wide range of evidence, including from the merging businesses' own strategic documents and a survey of customers, as well as extensive information provided by customers, competitors and other industry players. It found that the merger would only leave two other large national suppliers in the market. The other competitors are ATI and Landmark, which is part of the DGMT Group.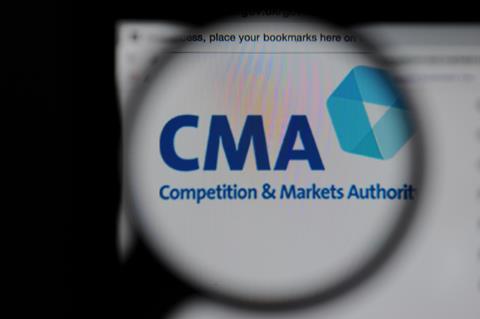 'The CMA has therefore concluded that the merger would reduce competition and could lead to less innovation, higher prices and lower quality services in the market,' the announcement said. 'This could mean a worse deal for people and businesses buying or selling residential and commercial properties in England and Wales.'
Richard Feasey, chair of the independent group conducting the inquiry, said: 'The merger of two of the biggest players in this market would be bad news for anyone buying or selling property in England and Wales. Competition drives innovation and keeps prices down. Without it, we can pay more for worse products and services.'
In a statement, Dye & Durham said it 'strongly disagrees with the CMA's decision and continues to believe that the acquisition of TMG would be beneficial for the search report market and its customers.' The company 'will carefully consider its options and next steps, including potentially appealing the decision'.
A spokesperson for TM Group said: 'Whilst not an outcome we agree with or would have wished for, tm group respects the decision made and will continue to fully cooperate with the CMA as we work with both them and Dye & Durham to identify a long-term investor that matches our own ambitions to continue to deliver the very best solutions in the market.'