Large numbers of courts in the remaining estate could still be looked at for closure – but there will be no mass programme as seen in the last decade, the courts chief has told MPs.
Susan Acland-Hood, chief executive of HM Courts & Tribunals Service, told the Public Accounts Committee yesterday that 40% of courts are still being used for less than half their total available time. More than two-thirds, she added, are situated within five miles of another court.
It was revealed last month that the Ministry of Justice will close around 77 court and tribunal buildings over the next seven years, with proceeds helping to fund the ongoing court modernisation programme. HMCTS has already closed 127 sites in England and Wales, generating £124m through property sales, since the start of estates reform in 2015. Under the coalition government between 2010 and 2015 around 140 buildings were also shut.
Acland-Hood said it was 'responsible' to keep the courts estate under review but hinted at mistakes made by previous administrations over the transport case for closure projects.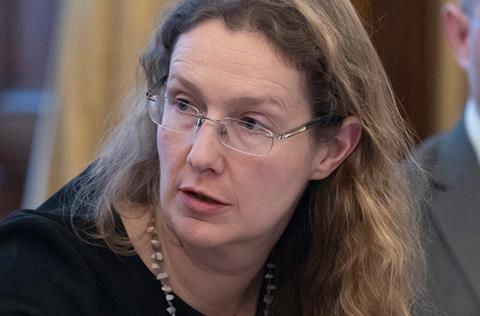 'To some extent it is true that in early closure rounds we focused a lot on the use of the buildings,' she said. 'Now we have always looked at travel distances but it's true that some years ago people focused on, for example, the point-to-point distance between the closing court and the court they were going to go to, rather than looking at real travel distances for the actual people who use the court. We now do that, we look at the postcodes of people who have attended the court and look at the details from those detailed postcodes and we look at real travel times. We look at actual public transport journeys.'
MPs were told that closures were more likely in future to be subject to consultation on an individual basis, with plans for any announcement in the next year.
Acland-Hood stressed that access to justice remains the top priority when considering a court's future, and said there are many buildings which, on the basis of use alone, could be closed but are kept open due to the community's needs.
The committee pressed Acland-Hood on how magistrates and Crown courts would manage if the government's plans for 20,000 extra police officers resulted in more cases coming through the system.
She responded that the courts system is equipped to handle a moderate increase in work, but added she would have 'very serious concerns about court maintenance' if the highest projections came to fruition and maximum capacity was required across the estate.
On court reforms overall, MoJ permanent secretary Sir Richard Heaton accepted some of the benefits originally set out have 'moved to the right'. This included a fine enforcement system that was shelved earlier this year, having cost the government £12.1m. The completion date for the project has also been put back to 2023, meaning it will have taken seven years in total.
Heaton added: 'It is not going swimmingly but it is broadly speaking on track and is a well-governed programme. It is not over optimistic but it is not 'this is a failing programme'.'