Disclosure got a bad name last year when a rape trial was abandoned. Now the CPS has set up a task force to address fundamental anomalies when it comes to bringing a case to court
As departures go, Alison Saunders would have hoped for a better one. The last few months of the director of public prosecutions' five-year tenure have been overshadowed by her handling of disclosure failings.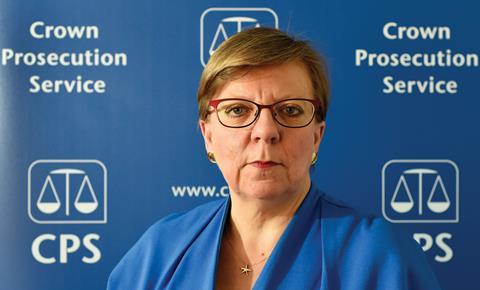 Disclosure grabbed the public's attention last December, when a rape trial involving a 22-year-old student was dropped upon the discovery of crucial text message evidence that had not been disclosed to the defence. The negative publicity that followed prompted the police and Crown Prosecution Service to come up with a National Improvement Disclosure Plan.
The plan included establishing a national disclosure forum to discuss practical action that can be taken to improve performance and prevent failures. The forum includes representatives from the Law Society, Bar Council, practitioner groups, HM Revenue & Customs and the National Crime Agency. Its monthly meetings were the subject of a discussion I had last week with Gregor McGill, the CPS's director of legal services.
The forum is the first multi-agency forum dedicated to a specialist subject. McGill admits the approach to tackling disclosure has previously not been great: 'We approached it in a linear fashion. If we had problems with the police, we would talk to the police. If we had problems with the defence, [we were] thinking the defence could do something different. We just dealt with it in our own silo. Disclosure is a challenge facing all of the criminal justice system. If it is facing all [stakeholders], it is incumbent on all of the criminal justice system to try and sort it out.'
Disclosure obligations are set out in the Criminal Procedure and Investigations Act 1996, which was passed, says McGill, 'when we operated a system based on paper'.
Now, he explains: 'If police sweep up three or four phones, it can be thousands of documents. The biggest issue for police is they have to identify what's relevant. Where there are sometimes difficulties is knowing what's useful to the defence… because the lines of communication are not that great between the prosecution and defence. If you talk to defence practitioners, they will say they can't get hold of the prosecution, and vice versa. [The forum] is about trying to ease that.'
Police and CPS resources have not kept pace with the increasing amount of data that mobile devices can generate. McGill says: 'The big challenge now is that it's impossible for a single police officer to go through gigabytes of material. There's a chance things will be lost, left or missed. That's why it's much more important in a digital age we have more communication between the parties so we can ensure we know what the defence is interested in.'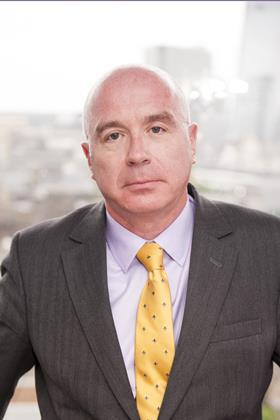 Lofty talk of better engagement is laudable, but can McGill highlight positive outcomes that have emerged from the forum meetings? 'There was confusion about what a "full download" means. Depending on what [phone] provider you have, a full download means different things.' The confusion prompted the CPS to draft guidance.
McGill says he wants to get away from the blame game: 'We accept that there have been well-publicised cases [where] disclosure did not work as well as it should do. Who's to blame for that is a thing of the past. We would like to look forward and try and make sure we do not have these problems again, and make sure the system in future works better than it has in the past.'
So has the system improved? Solicitor Ian Kelcey, co-chair of the Law Society's Criminal Law Committee, says he and colleagues are 'certainly hearing the right noises' from the CPS. However, he cautions: 'I think it may take longer to change the culture with the police.'
Kelcey says defence practitioners decided to work with the CPS and police to try to engage at an early stage on agreeing lines of enquiry. It was suggested that it might be reasonable for the police to look at cases from a defence perspective. 'So two weeks ago I tried this out in one of my cases, suggesting to the police force investigating that it might be sensible to have that conversation. It [was] met with complete silence, so I have my doubts.'
Kelcey thinks the elephant in the room is resources: 'The police and CPS are underfunded. So until that changes we may not see much change.'
Max Hill QC, who takes over as DPP next month, should start his tenure by recognising that elephant.