The number of new claims against the health service in England fell slightly last year, the NHS Litigation Authority admitted today as the government prepares to consult on measures for NHS legal costs.
However, the authority raised concerns about the 'increasingly disproportionate' level of legal costs, particularly in lower-value claims.
The authority's 2014-15 annual report, published today, also reveals an increase in the number of claims deemed to be without merit. 'We are taking a more robust approach to repudiation,' Helen Vernon (pictured below), chief executive, told the annual general meeting today.
In 2014-15 more than 46% of clinical claims were resolved with no damages payment, the report reveals.
The report says: 'We have been concerned by the accuracy of some of the bills we have received and this has required us in some cases to refuse to make any offers in settlement to ensure that the bill is either withdrawn or the claim for costs assessed by the court.'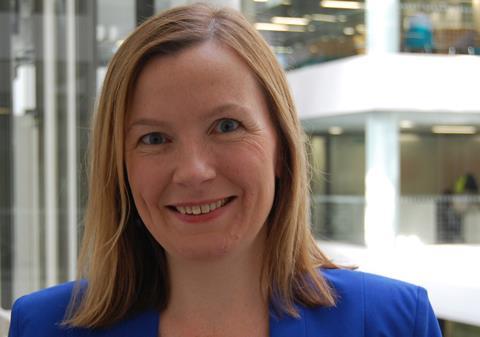 The authority said it has saved more than £107m by challenging claimants' legal costs, leading to an average 33% reduction in bills.
In 2014-15 the litigation authority received 11,497 new claims. A record total of 16,459 claims were closed in the year.
The authority said that it maintained 'soft knowledge' on claimant solicitors, but denied any intention of creating a blacklist of firms.
A triennial review of the authority is expected to report 'in the relatively near future', chair Ian Dilks said.
Meanwhile, the Department of Health is expected to open a formal consultation on ways of cutting the NHS in England's litigation bill this autumn. The potential introduction of costs caps was first revealed by the Gazette last month.