A key figure in the controversy over road traffic accident compensation has publicly doubted whether the government's personal injury reforms will do anything to combat fraud.
Louise Ellman, chair of the House of Commons transport select committee, wrote to justice ministers in January with concerns about the unintended consequences of planned changes to the sector. The letter was published this week along with a response from Lord Keen of Elie.
The Ministry of Justice said last week it would press ahead with plans for a tariff system for whiplash damages and a £5,000 small claims limit for all RTA-related claims. The changes are expected to be partly included in the Prisons and Courts Bill and come into force in October 2018.
Ellman, whose committee has published several reports on the cost of car insurance, questioned whether the government could reduce fraud through the measures.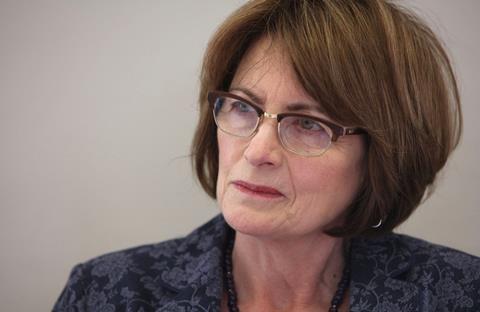 '[The reforms] could help to depress the number of claims overall but are not specifically targeted at fraudulent claims,' she said.
'Those seeking to make fraudulent claims are likely to try to exploit any tariff or rule that is introduced. If the threshold for a minor injury is set at six months there will inevitably be a large number of claims where miraculously the diagnosis or prognosis will be for recovery in seven months.
'It is already well known that efforts to reduce fraud can often displace rather than eliminate it. I am concerned that the proposals will simply see fraudulent claims displaced.'
Ellman added that the government should look to reduce fraudulent rehabilitation claims or fraud in repairs or credit hire.
She stressed that managing a claim worth up to £5,000 could be a 'daunting prospect' for many motorists, who may fall victim to 'unscrupulous' claims management companies.
In his response, Lord Keen said the reforms announced last week were the first part of the government's consultation on soft-tissue injuries; the second part will be more specifically aimed at fraud prevention.