Claimant lawyers have mounted an all-out attack on the government's plans to overhaul the personal injury sector as the deadline approaches for responses to a consultation.
In a predictably hostile submission, the Association of Personal Injury Lawyers (APIL) said the proposals are based on a flawed premise, backed up by scant evidence and will do little to counter what fraud there is in the claims process. It is also doubtful of insurers' pledges to pass on to consumers any savings they make.
APIL states that the potential removal of general damages for all minor RTA soft tissue injury claims is unlawful, and a proposed £25 payment for psychological harm 'derisory'. Even if damages were staggered on a tariff system, this would fail to take account of the impact on individual victims.
The group insisted that raising the personal injury small claims limit to £5,000 would restrict access to justice but would not stop fraud.
APIL president Neil Sugarman said the plans force claimants to jump through 'higher hoops' to secure compensation and victimise people through no fault of their own.
'It's as if people with injuries which should never have happened in the first place are just an inconvenience which can casually be brushed aside,' he said.
Even if people were to run a claim without legal representation, APIL suggested, they would be at risk of under-compensation.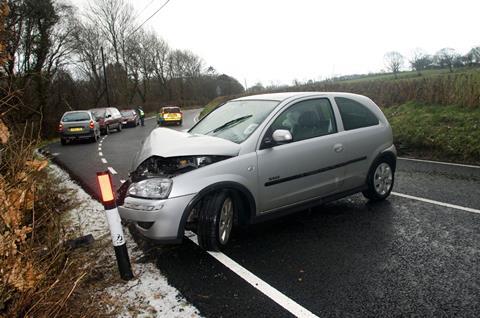 The organisation says the emphasis on insurance industry-based arguments suggests a 'fundamental imbalance' in the government's approach and this is 'profoundly unfair' on people who have been injured.
APIL's 70-page response questions the assumption that RTA-related soft tissue injury claims are too high and are increasing. It points out that claims numbers registered by the DWP's Compensation Recovery Unit have fallen 41% since 2010/11.
Any data relating to fraud, suggested APIL, relates to the level of motor and liability insurance fraud in general, overlooking that in 2015 just one out of every 400 motor claims was proven to be fraudulent.
'The government is naïve enough to believe that the savings insurers will make on paying compensation will result in lower insurance premiums,' added Sugarman. 'Insurance industry figures show quite clearly that the industry has made savings of around £500m a year since the last round of personal injury reforms three years ago but premiums have actually increased by 8% during the same period.'
To tackle any problems that exist in the system, APIL backs plans for an outright ban on all pre-medical offers and argues for a ban on cold calling through legislation, as well as action to tackle credit hire, repair costs and storage charges.
The consultation closes at 5.30pm on Friday.