People reporting sexual misconduct should not be gagged by non-disclosure agreements, the Solicitors Regulation Authority warned today.
In a warning notice to the profession following reports of law firms covering up incidents, the SRA said allegations of sexual harassment or misconduct towards colleagues or clients should always be reported.
The warning came after increased discussion about the validity of non-disclosure agreements and a report that global firm Baker McKenzie had paid an associate a cash sum as part of a confidential settlement, after a partner had allegedly assaulted her more than a year ago.
The SRA is considering an investigation into that matter. In the meantime it has made clear that any attempt to supress allegations of misconduct will not be tolerated.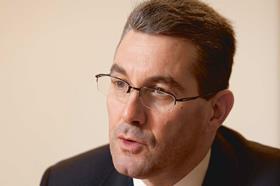 Paul Philip, SRA chief executive said: 'The public and the profession expects solicitors to act with integrity and uphold the rule of law. And most do. NDAs have a valid use, but not for covering up serious misconduct and in some cases potential crimes.'
The SRA acknowledged that there is a perception that NDAs, alongside cultural issues within some firms, result in low levels of reporting of certain types of misconduct
From November 2015 to October 2017, the regulator received 21 complaints relating to allegations of inappropriate sexual behaviour.
The SRA made clear in its warning notice that complaints about sexual harassment, or alleged sex discrimination resulting in an out-of-court settlement, should both result in the firm reporting matters.