A prominent human rights lawyer and member of the House of Lords says she is shocked to learn that the future of a legal advice service she set up nearly 50 years ago is under threat.
Waterloo Legal Advice Service is part of Waterloo Action Centre, which has served as a community hub since 1973. The centre says a new community sector strategy that London Borough of Lambeth is consulting on puts its future at risk.
Helena Kennedy QC (Baroness Kennedy of the Shaws) set up the advice service 48 years ago. She told the Gazette: 'I shared a flat with [WAC vice-chair] Jenny Stiles. She was a fantastic community worker in the Waterloo area and she was always coming across people with legal problems who just couldn't afford legal advice – their kids were in trouble or they lived in sub-standard accommodation or they had problems with welfare benefits.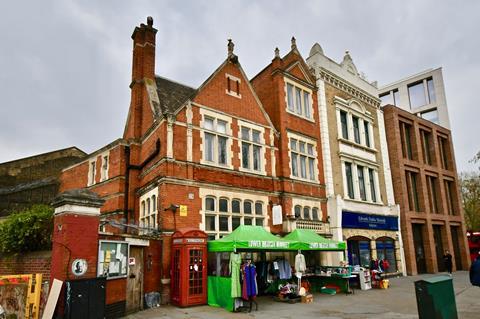 'Law firms are very intimidating to ordinary people and they often wouldn't do this kind of low level work anyway. We set up the advice centre at the back of Waterloo station in a community centre and a lovely solicitor in training called Mike Fisher joined me on [Thursday] evenings. I was a pupil barrister. We were run off our feet within a few weeks. It became a very successful local resource.'
WAC, which pays a peppercorn rent, says the council's proposals to standardise rates for voluntary sector organisations who occupy council-owned buildings could result in its rent rising to £45,000 a year plus £5,000 building insurance within four years.
Lambeth council says the centre would, after a period of transition, pay a rent that reflects an 80% rental subsidy from the council. 'There would no increase in rental in the first year, and any proposed increases will be gradually phased over a three-year period to enable WAC to build up more capacity and account for this proposed increase,' the council said.
The centre, which is funded by grants and renting space to community groups, says the new rent would represent a third of its income. Leases would be granted for a period of up to 10 years but the centre says a 25-year lease is usually required by charitable trusts to give capital grants for building works.
Kennedy said the need for local advice centres is more vital now than ever before. 'Legal aid has been removed from huge areas of law that affect poor people. It has been cut to the bone. I am shocked that the centre now faces closure if no financial help comes forward.'