A solicitor MP has dissented from prevailing opinion on no-fault divorce by speaking out against the government's proposed reforms. Couples will no longer have to prove fault to get divorced after the Ministry of Justice pledged to introduce legislation to end the 'unnecessary blame game'.
But Conservative Fiona Bruce asked lord chancellor David Gauke in the House of Commons last month what his justification was for 'cherry-picking' public opinion. She also cited the ministry's impact assessment, which states that there is a risk of an unexpectedly large spike in divorce cases.
Wills and probate specialist Bruce's firm, Cheshire-based Fiona Bruce Solicitors, practises family law. The MP told the Gazette: 'As a solicitor I listen to family law practitioners who tell me that no-fault divorce is not the silver bullet to reduce family conflict and acrimony. The bigger source of contention is not fault but finance.'
Bruce said she wants to be guided by evidence. 'Sadly the government has cherry-picked the evidence and ignored the warnings that these changes will make divorce easier.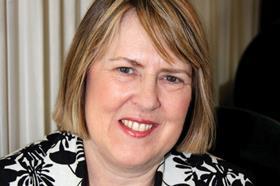 'The removal of fault sends out the signal that marriage can be unilaterally exited on notice by one party with little, if any, available recourse for the party who has been left. There will be far less pressure, or incentive, to work at the relationship in such circumstances.'
Bruce said it was 'doubly disturbing' that the government is ignoring the results of its own public consultation. The ministry's response document states that 80% of respondents disagreed with the proposal to replace the current requirement to cite one of five 'facts'.