The Solicitors Regulation Authority and the Post Office have agreed the terms of a disclosure order in relation to an investigation into the prosecutions of former subpostmasters as a result of the Horizon IT scandal.
The regulator applied to the High Court last week for an order under section 44B of the Solicitors Act 1974, which can be used to require the provision of documents from where the SRA is satisfied it is necessary to do so for the purpose of investigating whether there has been professional misconduct by a solicitor or whether there has been a failure to comply with any legal or regulatory obligations.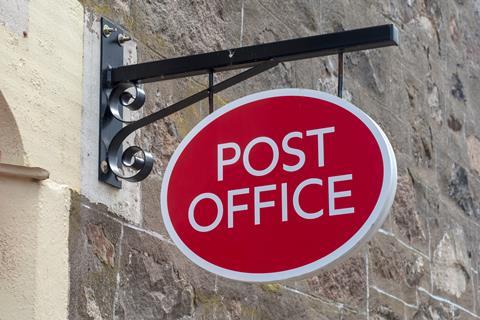 The Post Office said the wording of the disclosure notice has been agreed with the SRA, adding that it is 'fully complying with the notice and will be providing relevant documents within the timeframe requested'. 'The disclosure notice does not relate to individuals that are involved with the Post Office today,' a spokesperson said.
An SRA spokesperson said its investigation continues and that it has no timeframe for when it will be completed. The regulator confirmed last year it was investigating the role of lawyers in prosecuting Post Office staff, shortly after 39 former subpostmasters had their convictions quashed at the Court of Appeal.
In total, 72 former Post Office employees have had their convictions overturned since the settlement of civil action brought by 555 former subpostmasters in 2019.
A statutory inquiry into the scandal, which is chaired by retired High Court judge Sir Wyn Williams and held its first public hearing in November, is due to resume in February.