A solicitor convicted for her part in the Stansted airport protest which prevented the takeoff of a charter plane has been told she will not be sent to prison.
Melanie Strickland, a non-practising solicitor, was one of 15 defendants convicted of endangering an airport through their protest in March 2017. The group said they were concerned about secret flights removing 60 people to Nigeria, Ghana and Sierra Leone.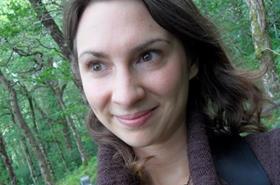 Judge Christopher Morgan, sitting at Chelmsford Crown Court, noted that Strickland, along with two others, had in 2016 been given a suspended sentence for aggravated trespass over an environmental protest at Heathrow. The judge said the trio's culpability was higher because of this previous conviction, but did not pass the threshold for immediate custody. Strickland, from London, was sentenced to nine months suspended for 18 months with 100 hours of unpaid work.
However,Strickland may now face an investigation by the Solicitors Regulation Authority, which did not take formal disciplinary action after her first conviction. An SRA spokesperson said: 'We are aware of the issue and await conclusion of the criminal case before obtaining all relevant information and deciding on any next steps.'
Strickland told the Gazette she was part of a peaceful protest that ensured 11 of the 60 people meant to be deported that night remain in the UK. These people included trafficking survivors, parents of dependent children and those who had claimed asylum, she said.
'In taking action, our goal was to assist people in danger by ensuring that flight didn't take off so that detained people would have more time to get decent lawyers and to lodge legal papers to prevent their deportation,' she said. 'In the process, we also wanted to expose brutal nature of the deportation process, especially charter flights.'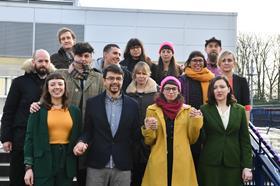 Strickland maintains she is innocent of the charge of endangering safety at airports and says she has received no explanation from the Crown Prosecution Service about why the charge was changed from aggravated trespass. The Stansted 15 have already submitted an appeal and have vowed to continue fighting until they have cleared their names.
In a statement, Kate Allen, Amnesty International UK's director, said the decision not to jail the group was a 'relief, but not enough'.
'They should never have faced this very serious terrorism-related charges in the first place. They remain convicted of an offence which simply doesn't fit their actions and this trial could have a dangerous chilling effect on peaceful protest in this country. We hope the court of appeal will swiftly put an end to the distressing ordeal that the Stansted 15 have faced for nearly two years.'