The judiciary is making good on its promise to improve diversity after revealing a healthy portion of solicitors among its latest judicial appointments.
Six solicitors and two barristers who originally qualified as solicitors are among 24 deputy high court judges appointed by the lord chief justice for a single, fixed four-year term, announced today. This year's solicitor-intake is a vast improvement on deputy High Court appointments announced just over a year ago, when solicitors represented only four of 32 deputy High Court appointments announced. However only four of the 24 are women.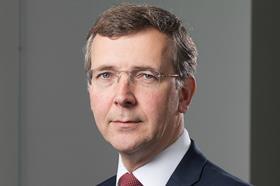 Among the latest appointments, two are from city firm Macfarlanes - Ashley Greenbank, a former chair of the Law Society's tax law committee, and Robin Vos, who specialises in wills, trusts and estate planning for families.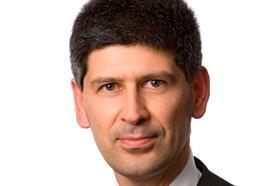 Scottish-born Charles Morrison qualified as a solicitor in 1987 after moving to England. A partner at international firm DLA Piper, Morrison has acted for banks, governments and companies in international financings, projects and deals, with a particular focus on the energy sector.
Solicitor-advocate Richard Smith qualified in 1994 and represented witnesses in the Bloody Sunday and Hong Kong Airport inquiries. Specialising in commercial arbitration and litigation, he became a partner at magic circle firm Allen & Overy in 2001. He took a career break from private practice to study for a masters of law degree at Cambridge.
Tim Smith qualified as a solicitor in Northampton in 1994, joining a City firm two years later specialising in planning and environmental law. He is a partner at international firm Bryan Cave Leighton Paisner and currently chairs the Law Society's planning and environmental law committee.
Nicholas Thompsell qualified with magic circle firm Slaughter and May in 1985, working on corporate and investment fund matters. He was a senior partner at Fieldfisher between 2009 and 2012.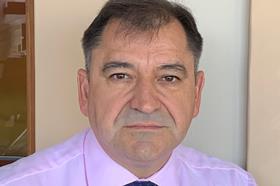 Michael Ford QC qualified as a solicitor before heading to the bar. He acted for the Equality and Human Rights Commission in the Supreme Court case on employment tribunal fees.
Solicitor-qualified Hugh Southey QC also switched to the bar. He has led in more than 20 cases in the Supreme Court and is an acting justice of the Grand Court of the Cayman Islands.
The recruitment exercise was open to practitioners with no judicial experience.
The other successful candidates are: Judge Nicholas Briggs, Caspar Glyn QC, Katie Gollop QC, Kate Grange QC, Richard Harrison QC, Richard Hermer QC, Stephen Houseman QC, Tom Leech QC, Andrew Lenon QC, Sarah Morgan, David Lock QC, Simon Salzedo QC, Hugh Sims QC, Adam Vaitilingam QC, Joanne Wicks QC and Geraint Webb.