Ireland's legal community has stepped up its campaign for Dublin to become the EU's dispute resolution forum of choice following Brexit with a high-profile visit to Washington DC. The Irish government is promoting the message that, following Brexit, Ireland will be the only common law jurisidiction in the EU other than Malta.
Two senior figures from the Law Society of Ireland, Ken Murphy, director general and Patrick Dorgan, president, were in the US capital last week as part of a government-backed initiative entitled: 'Ireland: An international legal centre'. Other attendees included the attorney general, Séamus Woulfe SC and the chief justice, Mr Justice Frank Clarke.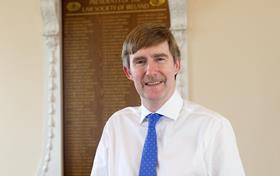 Murphy told the St Patrick's Day event that Brexit, and the surrounding uncertainty pose difficult challenges: 'However, we should seek to leverage our distinct advantages for the benefit of Ireland, Irish business and our legal profession. Promoting Ireland as a leading centre globally for international dispute resolution and other legal services is a key initiative in the government's priority to minimise the impact on trade and the economy.'
One aim of the campaign is to increase the number of international commercial agreements with Irish jurisdiction clauses.
The Law Society of Ireland's numbers have been boosted by England and Wales-qualified solicitors joining the roll to preserve practising rights in the EU following Brexit. However until now the Irish government has not been as energetic as other EU states - notably France - in promoting the jurisdiction as an international dispute resolution centre.