Consolidation of the legal sector shows no signs of slowing down following another acquisition this month. Metamorph Law, known for snapping up high street practices across the country, announced today that it has acquired Buckinghamshire practice Parrott & Coales.
Parrott & Coales, based in Aylesbury, specialises in residential and commercial property, wills and powers of attorney, family, probate and commercial services.
Unaudited accounts posted on Companies House, covering the year ended 30 April 2018, show that Parrott & Coales' net assets fell from £646,270 in 2017 to £557,430 in 2018. Amounts falling due to creditors after more than a year also fell, from £225,270 to £123,772, as did amounts due to members in respect of profits, from £199,957 to £164,303.
The Gazette was told that the firm will continue to operate as Parrott & Coales. No redundancies have been made and Metamorph plans to increase recruitment efforts.
Tony Stockdale, Metamorph Group's executive chairman, said: 'The acquisition of Parrot & Coales continues our strategy of acquiring good quality and well‐established local firms in areas of the country where the demand for high-quality legal services remains strong.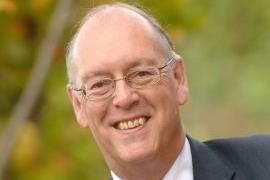 'It adds to our geographical reach in an area of the country where we expect to grow further. We are delighted to have the opportunity of bringing a number of highly respected teams of lawyers into our stable and fits perfectly with our strategy to grow as a single business with multiple brands.'
Sarah Plumridge, managing partner of Parrott & Coales, said: 'We pride ourselves on the quality of work we carry out at Parrott & Coales and our excellent client relationships across the county. Being part of the [Metamorph] Group will strengthen our presence and allow us to embrace all challenges in the legal profession.'
Metamorph states on its website that it is 'only interested in outright acquisitions' and will take over any existing bank debts and facilities. Partners intending to stay are offered employment contracts which include a minimum guaranteed term with a suitable bonus structure and benefits package, as well as a base salary based on recent drawings.
The company's last purchase was Portsmouth-based Verisona. In 2016 Metamorph acquired the trade and assets of Linder Myers, then in February 2017 bought SLC Solicitors for a total consideration of £620,000, including £500,000 in cash. In October 2017, BPL Solicitors Limited was acquired for a deal worth £707,000, discharged entirely by the issue of Metamorph shares.
Metamorph's acquisition comes after Manchester-based personal injury specialist AWH Legal announced this week that it had bought 110-year-old East Lancashire practice Roebucks Solicitors out of administration while Somerset firm Broomhead & Saul, which has provided legal advice since 1895, was sold to Solicitors Title in a pre-pack deal.