National firm Simpson Millar has announced plans to expand its workforce by one fifth by the end of this year, defying current trends in the consumer legal sector.
The firm, which is armed with a £50m war chest to expand the business, said today it will recruit 90 people in legal and business roles across its 11 offices. The first tranche of 40 appointments will be filled within the next two months.
The firm will also pilot a number of changes following consultation with staff, including a flexible working policy, a more informal dress code and a new learning and development programme.
Simpson Millar was bought from listed company Fairpoint by investment firm Doorway Capital and has since purchased north west firms JWK and EAD Solicitors. Today's announcement comes just over a year after the firm cut 91 jobs following a restructuring.
Helen Sutton, newly appointed as director of human resources, said the firm is acting on its pledges to invest in staff as well as continuing to put funds into marketing and technology.
'While the firm has made significant steps in achieving its five-year growth strategy, successful delivery of its plan will only be achievable with the right teams and people in place,' she said. 'This recruitment drive is another step forward in ensuring that the firm is able to realise our aspirations.'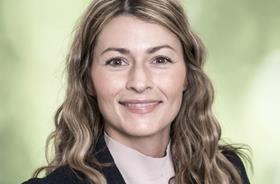 Staff recruitment and changing working practices will come at the same time as the firm markets itself as 'The Open Lawyers' and seeks to change the way clients deal with their solicitor.
Greg Cox, chief executive, said: 'There is a real need to open up the law, removing some of the myths and barriers to access, providing access to legal services which fit in with the lives of our clients not the convenience of lawyers, finding ways to meet the legal need which is currently going unmet and being able to present complex issues in a simple, open way.
'We believe our new identity promotes this and, combined with a number of new initiatives planned for this year, the firm will begin to break down the barriers that exist in people obtaining the legal help and support they need.'