My mum always had a strong work ethic and instilled that principle in me. She worked in insurance and was very driven, working long hours and bringing work home. She was a lone parent and worked hard to ensure our future was secure. I always wanted to be a professional and law appealed because I felt I could help people at a time when they are often most in need.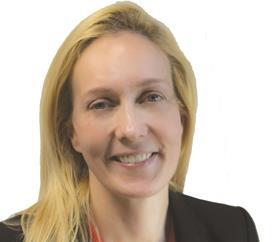 I studied at Liverpool John Moores University and did my LPC at The University of Law in Chester. This prepared me academically to some extent but there is nothing like the real thing. Being client-facing, encountering different personalities and getting the right balance between being professional and personal are all things that come quickly through exposure to work.
I've been at 2020 Legal for 19 years, or Camps as it was known at the time. I initially joined on work experience during my studies and I signed up to a training contract a few months later. The best preparation was working alongside the current co-owners Johanne Humphreys and Colin Billing. I find Johanne particularly inspirational as a woman working in the law. She has supported and nurtured me throughout my career.
The Jackson reforms and now government proposals to cap compensation levels in the Civil Liability Bill have been the biggest challenges. As a firm, we respond to change to ensure we remain commercially viable and that we maintain client care levels.
Handling cases in which clients have been severely affected due to life-changing injuries can be challenging, simply because you work so closely with them and gain insight into their day-to-day challenges. However, it is also one of the main drivers as to why you do the job. If you didn't care then you wouldn't be as effective at representing them.
The biggest highlight was becoming a partner at the age of 28. That was a few years ago now!
It is always memorable when you secure compensation that really makes a difference to clients who have suffered life-changing injuries. One that stands out was a sommelier and part-time model involved in an RTA. Her septum was deviated which affected her sense of taste and smell, which she obviously needed for work. It was by no means a straightforward case, but the compensation we achieved really helped her overcome the impact of losing her livelihood. This gave her time to retrain and go on to have a successful career in another sector.
Access to justice for some of the most vulnerable clients is being eroded. It is a real shame and, with the proposed tariffs being set so low, I can only see this affecting injured victims' access to justice.
Generally, much has been gained during my 19-year career. HR practices and employee wellbeing are more of a focus, which is in line with societal trends. Technology and its influence on operational processes have also seen the sector take significant strides in both creating efficiencies and improving the service clients receive.