Weighing up the pros and cons of a particular practice management system is one of the most critical decisions a small firm can make. Yet despite the benefits, a dearth of IT resources can make implementing such a system challenging, reports Joanna Goodman
Much attention is being given to legal technology innovation, but with very few exceptions, smaller, independent law firms do not have spare bandwidth or resources to innovate or experiment with different IT systems and applications. Nor do they have big IT budgets or even a dedicated IT function. But they also recognise that modern, effective IT solutions could help their small, lean businesses run more efficiently, productively and profitably.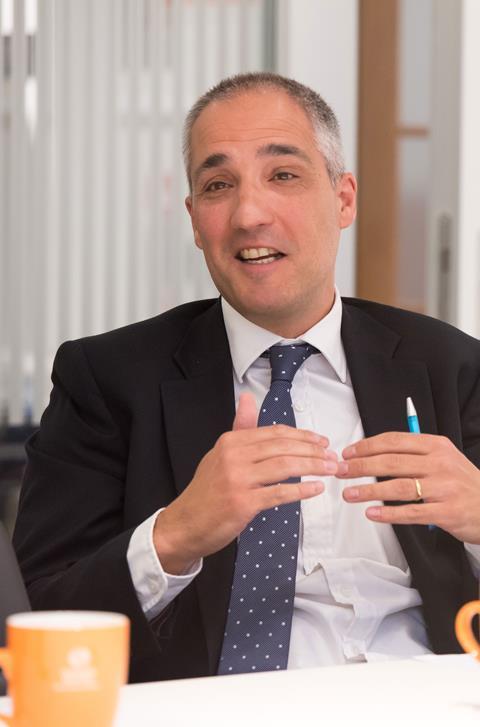 Streamlining and potentially automating administrative and routine functions enables them to do more legal work without increasing headcount. Small firms are entrepreneurial: partners want to reap the benefits of the latest technology, but they face dilemmas around selecting, implementing and making the most of the systems on offer. The latest Gazette IT roundtable explores these challenges.
All participating firms use some sort of practice management system (PMS) or case management system (CMS) to keep practice, client and matter information organised and accessible electronically. However, they agree that small firms struggle to identify the right IT solutions, and then to ensure that systems work together smoothly. Participants highlighted the lack of independent advice and guidance, and vendor post-sales support.
Firms are at different stages of technological maturity. Although Tahlia Woollatt's start-up Parkinson Woollatt has a PMS, they also print out documents and emails and save them in a physical filing system, so they have two systems running in parallel, partly because their auditor requires hard copy. Conversely, Sally Azarmi's auditor is happy to work with the documents and folders in her firm's CMS.
Most PMSs and CMSs are generic, in that they are not built by lawyers or designed specifically for legal practice. This means that, having selected and purchased a system, firms then need to invest in tailoring it to their requirements. 'If you can afford to put in time and discipline right from the start, it makes things easier, and some areas of law lend themselves more readily to paperless working,' explains Angela Marsden of Quay Consultancy.
We cannot draw distinctions between lawyers and clients. People are used to tracking purchases… so they expect to be able to track their legal matters too

Angela Marsden, Quay Consultancy
Paul Bennett of Aaron & Partners agrees that most small firms do not have IT development resources and their weak purchasing power means that vendors are unwilling or unable to tailor systems to their requirements. 'The only firms who have development resources are larger firms with a bigger IT budget, or smaller firms who employ a developer to drive efficiencies. Five or six years ago that was quite common in the personal injury sector, where firms cannot afford to employ extra people to deliver volume work. As a start-up, all you can do is pick the best off-the-shelf system and make it work as well as you can for your firm.'
Caroline Field of Fox & Partners emphasises the issues firms face in identifying the right solution. These include a lack of communication between firms about what they use and the downsides of those products. 'We use three products: a document management system, an accounting system and a client relationship management (CRM) solution. Integration relies on users dragging items from one system to another,' she explains. 'It is difficult to know the limitations of a system until you implement it.'
AT THE TABLE
Sally Azarmi Azarmi & Company Limited - Beth Hale CM Murray - Tahlia Woollatt Parkinson Woollatt - Philip Giles Giles Wilson - Eduardo Reyes Law Society Gazette - Paul Bennett Aaron & Partners - Kirsten Maslen Thomson Reuters - Caroline Field Fox & Partners - Kady Hircock Freedman + Hilmi - Angela Marsden Quay Consultancy - Joanna Goodman tech journalist and author
In addition to the lack of independent guidance around purchasing decisions, or transparency between law firms around the pros and cons of various options, vendors' sales pitches promise 'seamless' integration between practice management and accounting systems (for example, between LEAP and Xero) yet provide inadequate – if any – support with implementation, including systems integration and user training. 'We looked at five or six systems,' says Woollatt. 'Vendors were phoning every day, but they didn't have any knowledge of how lawyers work – it was full-on sales. It seems that people selling PMSs to small law firms want you to buy an off-the-shelf package and go away.'
'I haven't yet met a firm that likes the system it uses,' observes Philip Giles of Giles Wilson, chair of the Law Society's Small Firms Division. 'We've had the same CMS for 20 years, but the prospect of changing it is too great to contemplate. In a small firm, everyone involved in the business doesn't have the time or knowledge to dedicate to working out what system would suit them best.'
But it is not always down to the choice of system or vendors. Kady Hircock was excited when Freedman + Hilmi purchased the iManage document management system, but it kept crashing due to the firm's inadequate internet pipeline. This corrupted the data and people lost trust in the system. The disappointing outcome is that the firm uses iManage to file emails automatically, but other documents are filed manually – users have to drag and drop them into folders. 'We ended up having to stick with the old document management system and use the new system just for emails. So, we are paying for a great new system, but only using a tenth of it.' Conversely, Fox & Partners uses iManage for document management, alongside physical filing (some courts require physical documents), the greatest advantage being the search capability.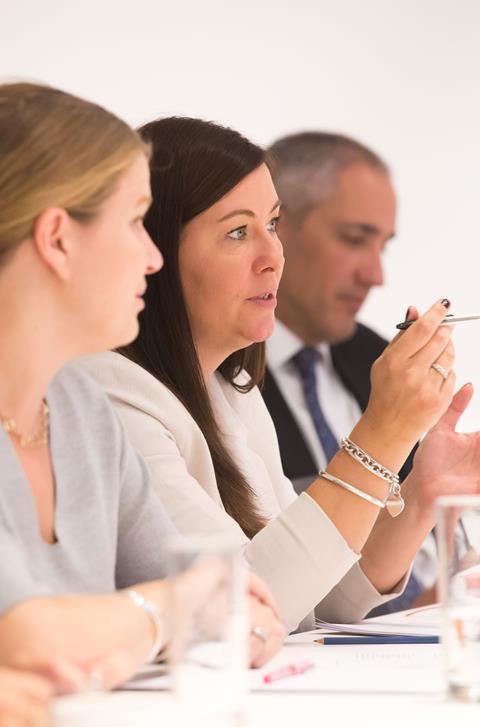 LOCAL NEWS
Partners in small firms are interested in technology for efficiency rather than innovation, as their differentiating qualities are local or sector expertise and a personalised service. They do not have time to spend evaluating technology, and most do not have the bandwidth to delegate. However, the discussion highlighted a desire to find out more about introducing new capabilities, notably automation, and getting more out of existing IT resources and a clear need for peer learning and guidance. Meanwhile, 4 October saw the launch of Reynen Court LLC, a platform dedicated to helping large law firms accelerate adoption of AI, smart contracts and other new technologies (reynencourt.com). Latham & Watkins and Clifford Chance are co-chairing a consortium of 12 large firms. Perhaps small firms too would benefit from establishing a consortium to liaise with vendors to work on technology adoption.
The observation that small firms are not maximising the benefits of their existing systems leads to a discussion about training. Lawyers in small firms do not have the time to spend in an IT training suite, nor do their firms have sufficient leverage for vendors to provide on-site training. Azarmi's solution has been to employ an administrator to learn and manage the system and maximise its utilisation. 'Employing someone to look after the system and feed in the information has freed me up completely, and the time I spend on client work has shot up.'
Freedman + Hilmi is completely paperless, apart from original deeds and contracts, which have to be filed, explains Hircock. The biggest advantage is being able to look at previous correspondence on a matter, but this requires having strict filing, labelling and versioning criteria to ensure that everyone is on the same page.
Client communication
The discussion turns to client expectations in terms of communication and collaboration. The last year has seen a big increase in clients wanting to communicate by WhatsApp, Skype and text. This has led to the rather clunky practice of screenshotting documents and sending them via these platforms.
Bennett has seen increased use of Facetime and Skype which is reducing the number of face-to-face meetings. He approves as this makes better use of lawyers' and clients' time by reducing travel and is cost-effective for clients while maintaining lawyer-client rapport. Video conferencing has enabled Azarmi to broaden her international practice and successfully compete for overseas work (on price and expertise) without compromising her local business. Video calling facilitates remote and mobile working for lawyers by making location irrelevant.
The only firms who have development resources are larger firms with a bigger IT budget, or smaller firms who employ a developer to drive efficiencies

Paul Bennett, Aaron & Partners
Azarmi's client portal allows clients to log-on at any time, upload documents and follow the progress of their matters. 'If I need a raft of documentation, rather than attaching it to emails or using a file-sharing site, clients can simply upload it to my portal, so it is immediately on the file.' Hircock finds electronic signatures help to reduce time and the need for physical documentation.
'We cannot draw distinctions between lawyers and clients,' Marsden observes. 'People are used to tracking purchases and booking delivery timeslots, so they expect to be able to track their legal matters too. Client portals and collaboration platforms give clients back control over their matters and help firms to manage their practices on a day-to-day level.'
Even for firms like Giles Wilson that handle mainly local work, portals and dashboards that allow clients to check on the progress of their house purchase, for example, can reduce the number of phone calls, freeing up lawyers' time. However, some clients still prefer a phone call. 'It's not a one-size-fits-all solution, as different clients engage in different ways and law is a relationship-building business,' Giles says.
Despite using electronic platforms to manage and deliver services, none of the participating firms use the data collected via these processes for business development or client relationship management, even though, as Hircock pointed out, most PMSs have business intelligence capability that would allow firms to drill down into the firm's data to discover how much business is generated from certain clients and sectors.
Nor do they use online quote systems, where a potential client can input initial information to generate a quote for a particular piece of work. Bennett sees these online resources as technology with potential to create problems for firms who use them and their clients. Rather than addressing the 'pain point' of data entry, self-drafted contracts are a source of work for Aaron & Partners, because employers have filled in data points without understanding their contractual implications and have therefore left themselves open to claims several years later.
Kirsten Maslen of Thomson Reuters highlights the need to make a distinction between self-service online Q&A automation that does not include guidance from a solicitor, and a law firm automating its own templates for efficiency. Bennett agrees, suggesting that nearly all firms use contract automation such as Fast Draft to harness key data entry points and quickly create an initial draft for lawyers to use as a starting point.
Freedman + Hilmi uses Contract Express, which allows firms to use their own precedents to produce initial documents and gives users greater choice over the questions that are included. This has speeded up document production considerably: compiling a mezzanine financing package, comprising seven documents, which would previously have taken Hircock about an hour and a half, now takes 15 minutes. However, this requires front-loading of the firm's precedents. While in a larger firm this task would be delegated to professional support lawyers and administrators, Freedman + Hilmi brought in a third party.
Although there was general agreement that there was additional potential for automating lower-value work, clients tend to use small firms because they offer a personalised service. 'It is hard to find a technological solution when your client is looking for bespoke strategic advice to get them to a clear and specific objective,' Field explains. 'Our focus, in terms of technology, is about finding efficiencies: for example, making sure that we can access documents when we need them. I am interested in portals for collecting client information.'
In relation to the reference by Beth Hale of CM Murray to the difficulties caused by automatically drafted employment contracts when disputes arise some years later, Marsden highlights systems that are increasingly used in the US to predict case outcomes for certain types of matter depending on which state laws are applied, and which courts and judges are involved. Courts in the UK, too, are implementing digital platforms, such as the personal injury portal, supporting progress towards self-service dispute resolution.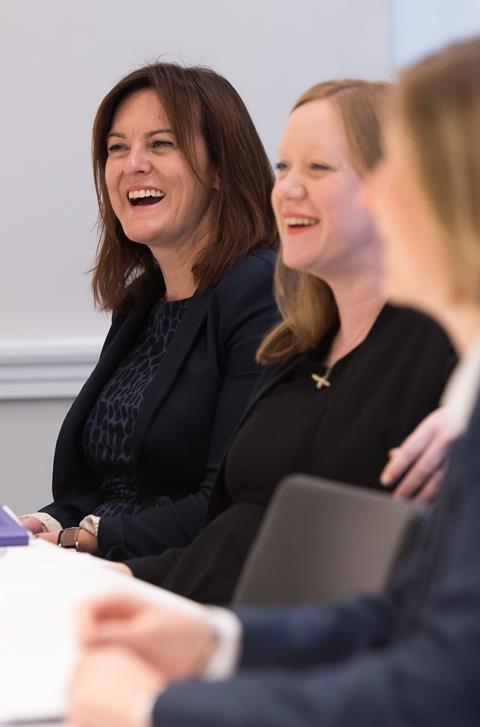 Blockchain technology
This leads to a brief discussion of blockchain. Maslen referred to Kleros, a decision protocol which uses blockchain to crowdsource expert jurors and arbitrators. Since the roundtable, HM Land Registry has announced a partnership with software company Methods to explore the potential of blockchain technology to secure registration data. This indicates further potential for blockchain use by the Probate Registry and other national registers. All these developments would overcome or at least speed up real estate deal due diligence, which was an early application of intelligent automation.
Although blockchain is not a consideration for small firms, technology is empowering collaborative working, enabling small firms to combine specialist expertise and work together on particular cases. Several participants were already collaborating with other firms in this way, generally using email, screen sharing or Google Docs, or if they are working with a larger firm on bigger transactions or litigation due diligence, they will use an electronic data room where they can access multiple documents.
Data security is a key concern. Hircock refers to a hedge fund client requiring security tests on Freedman + Hilmi's systems before sharing their data. Hale highlights this as one of the recommendations under GDPR that technology vendors should be aware of. Field had discussed GDPR issues with LEAP, which was helpful.
It is generally agreed that GDPR had helped raise awareness of data protection and security requirements and best practice, but again there was insufficient guidance.
Another bugbear was that firms are not making the best use of the systems they already have. Bennett expresses concern that lawyers are not getting trained in the ethical implications of using technology and the reputational risks associated with technology failure. Participants feel that the Solicitors Regulation Authority should provide more support around the regulatory implications associated with technology. When it comes to evaluating product offerings, they are looking for more collaboration between firms as well as guidance from independent third parties to support purchasing decisions and advise on implementation and integration.
I want technology to free me up to do my job better. I just want more time doing my job and less time wrangling with technology

Kady Hircock, Freedman + Hilmi
Finally, participants are asked for their hopes and expectations for technology for smaller firms. Hircock summarises the majority view: 'I want technology to free me up to do my job better. I just want more time doing my job and less time wrangling with technology.'
Joanna Goodman is a technology author and freelance journalist. This roundtable was sponsored by Thomson Reuters and kindly hosted by Farrer & Co