Remember Baltasar Garzón (pictured below), the Spanish examining magistrate who in 1998 unsuccessfully sought the extradition from the UK of Augusto Pinochet, the Chilean dictator? More recently, Garzón launched two investigations that clearly disturbed the authorities in Spain.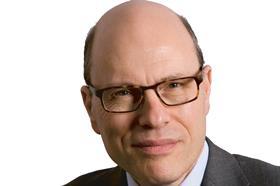 The first looked into enforced 'disappearances' during the Franco regime, which ruled Spain from the end of the civil war in 1939 to Franco's death in 1975. The second was a major corruption inquiry, codenamed Gürtel and launched in 2009. To obtain evidence, Garzón authorised the police to monitor communications between suspects and lawyers who were suspected of involvement in the criminal conspiracy.
In 2010, Garzón was suspended and charged with exceeding his authority in the Franco case, which had been the subject of an amnesty. He was suspended again in 2011 for violating lawyer-client privilege in the Gürtel case. Tried the following year, Garzón was acquitted of the Franco allegations but convicted of wilful abuse of power in Gürtel and barred from office for 11 years.
In 2016, Garzón filed a complaint against Spain with the UN Human Rights Committee – a group of 18 experts who monitor states' adherence to the International Covenant on Civil and Political Rights. The Human Rights Committee is not to be confused with the UN Human Rights Council, an inter-governmental body whose 47 elected member states currently include such paragons of human rights as China, Cuba, Russia and Venezuela.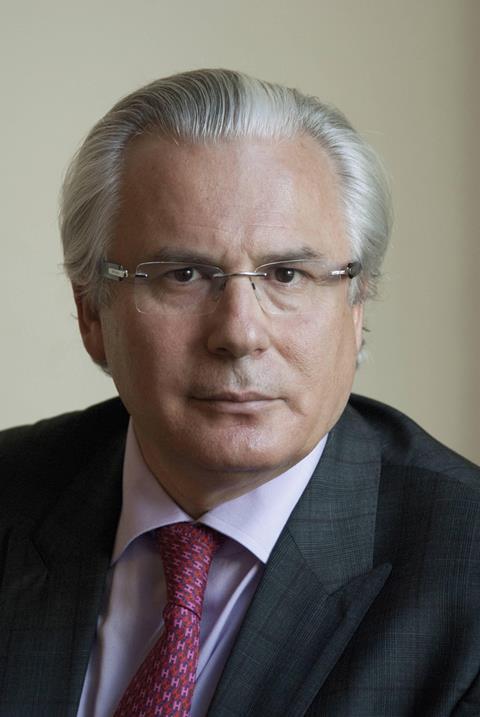 Late last month, the experts concluded that Spain had breached the international covenant. Garzón's two prosecutions had been arbitrary and inconsistent with judicial independence. His judicial decisions were 'plausible'. In the Gürtel case, his interpretation of laws that allowed monitoring in exceptional circumstances was shared by other judges. It 'did not constitute serious misconduct or incompetence that could justify his criminal conviction'.
More to the point, said the experts, prosecuting the judge was not the way to correct legal errors. That's what appeal courts are for.
Garzón's right to a fair trial had been violated and he was denied the right to have his conviction reviewed, the experts concluded. As one added, 'judges should be able to interpret and apply the law without fear of being punished or judged for the content of their decisions'.
Garzón said afterwards that being prosecuted was immensely damaging. 'It is the worst thing that can happen to a person who has devoted and continues to devote his entire life to justice.' The committee had decided that Spain must set aside his conviction and compensate him for breaching his rights. 'The only way to do that is to reinstate me to the judiciary,' he said. Spain has 180 days to respond.
Garzón is represented by Helen Duffy, who was briefly a UK government lawyer before establishing an international human rights practice in The Hague. She said the committee's decision 'sends a message on the need for essential safeguards of judicial independence at a time when they are under attack globally'.
And that brings us to Poland. The country's attempt to play down its part in the Holocaust can be seen from its commemoration this summer of a massacre in 1941, when 300 Jews in German-occupied Poland were locked in a wooden barn and burned alive. A news release from Poland's Institute of National Remembrance carefully obscures the fact, confirmed by the institute itself in 2002, that the Jews of Jedwabne were murdered by their Polish neighbours.
Earlier this year, a Polish court ordered two historians to apologise to the niece of a village mayor for accusing him of collaborating with the Nazis. Barbara Engelking and Jan Grabowski had been sued by Filomena Leszczynska under a law that allows surviving relatives to claim that their personality rights have been violated. Her late uncle Edward Malinowski was said by the authors to have betrayed a group of 22 Jews to German soldiers, who then murdered them.
The case turned on the evidence of a witness, Estera Drogicka. She had supported Malinowski in 1949 – when he faced the death penalty from a post-war communist court – but affirmed his involvement in the murder of Jews when giving testimony in 1996 to the Shoah Foundation.
Dr Michael Denga, an academic at Humboldt university in Berlin, said the Warsaw court should have respected the historians' claim that their source was reliable and creditable – especially as the judges refused to consult experts, which even the claimant had requested. 'The combination of politically appointed judges with activist groups suing or supporting lawsuits against scholars is a worrying development,' said Denga in an opinion column for the forthcoming edition of the European Human Rights Law Review.
When justice slows to a crawl in the courts of England and Wales because of underinvestment and mismanagement, it is worth reminding ourselves how much worse things can be in some of the EU countries we have left behind.
joshua@rozenberg.net