The recent Trustpilot story could not have come at a more appropriate time. As a reminder, the incident arose out of a consumer review of a law firm on Trustpilot, which describes itself as a company which 'helps others make better choices and companies up their game'. The law firm involved successfully sued the customer for defamation, and Trustpilot now says it will challenge the court order to remove the review.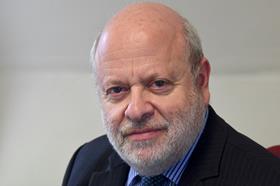 The story is timely because discussion of the measurement of quality in legal services is near the top of the agenda of those with authority over us, and customer reviews are one of their favourite new tools.
Usually, there is nothing that lawyers hate more than talking about quality measurement, since there are already numerous assurance measures inherent in becoming and practicing as a solicitor: the training necessary to qualify, the obligation to follow an ethical code, the risk of discipline if things go wrong (including disbarment and loss of career), the need to undertake continuing legal education, and so on.
Quality measures were a topic in the recent report from the Competition and Markets Authority (CMA), reviewing the legal services market in England and Wales. It had a long section on quality measurement. Although it conceded the inherent quality that comes from qualification and practice as a solicitor, this was in its eyes not enough: 'while the minimum standards required from regulation provides a baseline of expected competence it does not necessarily provide a means to measure the actual quality delivered by providers.' So measurement remains the goal.
It lists various possible measurements: customer reviews as already mentioned, either on a firm's own website or on a rating website; quality marks and accreditation schemes; and what it politely calls 'access to regulatory information' – in other words, to the disciplinary record of the firm or solicitor. Overall, it believes that, although there has been progress on price transparency since the latest SRA requirements were launched, more should be done to address the lack of information on quality.
This is exactly what the Legal Services Consumer Panel, which provides independent advice to the Legal Services Board, had already been pushing for. It also thinks that the price transparency reforms have not so far delivered because of inadequate information about quality indicators.
It wrote a report specifically about this, published before the CMA report, and it came up with a similar list of measures to the CMA. It placed more emphasis on the information coming from independent websites, though - information on staff credentials, plus more customer reviews, ratings and success rates, regulatory and complaints process information. You can see where all this is heading.
Of course, the LSB is not far behind. In its recent draft strategy, it said it would like consumers to be able easily to compare the quality of different legal services providers, and wanted to bring forward a time when using quality comparison tools would be the norm.
It appears that the LSB will soon publish a discussion paper on quality indicators, seeking views on information consumers find helpful, the best channels for obtaining such information, and potential policy options. It is assumed that there are two possible ways to improvement: market-led solutions which will lead to a competition of approach, or regulatory solutions which will mean greater harmonisation.
And finally we come to the SRA, which is naturally working on the same subject, but from a different angle. It has invited digital comparison sites and law firms to join a pilot programme to increase take-up by consumers of sites working in the area of comparative information and customer reviews in legal services. It will start in two fields, conveyancing and employment law.
So you have been warned. Quality measurement is looming towards us, and is likely to involve independent rating and review sites. That is why the Trustpilot case is so timely.
Law firms are mostly extremely wary of becoming involved with such sites, and involvement is still low. The Trustpilot case is unlikely to encourage more engagement, particularly because it raises very complicated issues regarding regulation.
I will raise just one central question. Who exactly regulates the digital comparison sites? If they are based abroad, as is the case with Trustpilot, which is headquartered in Denmark (although it has offices in the UK), regulation becomes even more difficult. And now that we are outside the civil justice measures of the EU, the recognition and enforcement of UK court judgements made after Brexit has become a whole lot harder.
In other words, although there are existing and enforceable quality measurements for solicitors through our qualification and practice, what quality measurements – including enforcement - are there for the websites which regulators are working hard to involve in legal services so as to raise our own quality?
Jonathan Goldsmith is Law Society Council member for EU matters and a former secretary general of the Council of Bars and Law Societies of Europe. All views expressed are personal and are not made in his capacity as a Law Society Council member, nor on behalf of the Law Society