The Independent Review of Administrative Law may sound like a dry affair to the public but its outcome could have a significant impact on ordinary citizens' ability to hold the government and other state bodies to account.
The Young Legal Aid Lawyers group convened a virtual roundtable this week to discuss how it should respond to the review's call for evidence, which closes in less than a month.
'In responding to this review, we need to be mindful of the fact this is not a legalistic exercise about clarifying the law – it's a politically driven attack on access to justice and the rule of law,' said barrister Mira Hammad, of Garden Court North Chambers, who thinks it goes hand in hand with, for instance, government pronouncements about 'activist' lawyers.
Lawyers were worried at how the questions were phrased. For instance, government departments are asked if certain aspects of judicial review 'seriously impede the proper or effective discharge of central or local government functions'.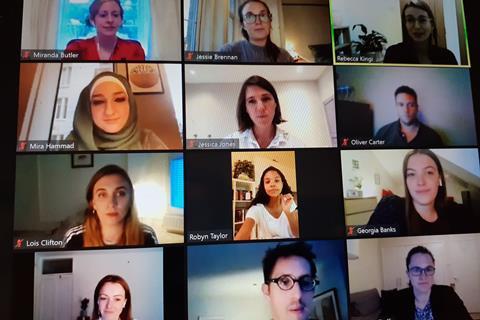 'Why are the questions not asking how judicial review helps local and central government discharge their responsibilities?' said Rebecca Kingi, a solicitor at the Anti Trafficking and Labour Exploitation Unit.
The call for evidence asks if the costs of judicial review are proportionate. Many judicial review claims are not about damages, Garden Court Chambers' Miranda Butler said. They will often be about individual liberties, vindication of rights. 'That's a matter you cannot put a price tag on,' she said.
But, if the government were to put a price tag on it, Butler said many of her cases 'come from badly made decisions that, for whatever wrong-headed reason, the government decides to defend… Decision making and meaningful engagement at the pre-action stage would save the government money directly and indirectly'.
Data is important. 'We could look at our own statistics, provide how many cases settle at a certain stage, what the grounds were,' says Doughty Street Chambers barrister Clare Duffy, who also highlighted the importance of qualitative data ('the stories').
Irwin Mitchell solicitor Oliver Carter believes lawyers should use the review as an opportunity to make a 'positive and proactive case' for improving the JR process. One suggestion mentioned earlier in the discussion was strengthening the duty of candour.
More than 100 people tuned into YLAL's roundtable on Wednesday night. Public Law Project has set up an expert group, comprising pretty big hitters in the public law and human rights arena, to look at what reform might look like.
Lord chancellor Robert Buckland said in July that the independent probe of judicial review will ensure 'this precious check on government power is maintained'. The government will have one hell of a fight on its hands if it isn't.


Reporter