The weekend magazines of newspapers have had plenty of 'back to the office' features in recent weeks. So, is that it? Shave, find your suit, and head to the station? Will people who work in the legal sector once again just pick up a sandwich to eat at their desk, find a water cooler at which to have a 'water cooler moment', sit down for meetings in boardrooms and text loved ones to say they are working late? Will our desiccated city-centre cafes and bars that crowd round legal centres just reconstitute with the addition of people?
Well, not so fast. Feedback from law firms and recruiters, shared with the Gazette, is that the world of work has permanently changed. Just because a return to doing travel and work the way we once did is increasingly possible does not mean it is wanted or needed. Businesses have changed and so have their people – and the recruitment market is adapting accordingly.
A growing imbalance in the supply and demand of lawyers has led to increasing competition among firms and employers to retain and attract legal talent, leading to lawyers having greater choice and control over their legal careers

Matthew Kay, Vario
End of the holiday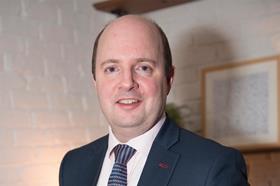 Chancellor Rishi Sunak added some artificially created drama to the sector's pandemic when he announced a stamp duty land tax holiday – worth up to £500,000 on eligible transactions. As it turned out, this was a wholly unnecessary piece of support for the housing market which, once physical viewings were allowed, also saw activity fuelled by pent-up demand. The effect was a scramble to recruit residential conveyancing solicitors and related staff.
George Sanderson, senior legal recruitment consultant at JMC recruitment, tells the Gazette: 'We have noticed a decline in roles within residential property, but this is perhaps to be expected with such a high during the stamp duty holiday.'
Demand for residential conveyancing solicitors remains strong, as reflected in the 500-plus vacancies on the Law Society Gazette Jobs website. But that is down from more than 700 at the start of July. 'Uplift in demand is within many other areas including litigation, corporate, commercial/TMT, real estate finance and private client,' Sanderson says.
'Litigation practices and boutiques generally are expecting a lot of work to come through as a result of the pandemic,' explains Sinead O'Callaghan, partner at boutique litigation firm Cooke Young and Keidan. 'We are seeing a lot of movement in the litigation market and things have been buoyant. There are many good candidates out there looking for new roles… and there is generally a lot of competition in the space. Many candidates we have interviewed have been quite open about the fact that they are interviewing with a number of other litigation firms and practices.'
Matthew Kay, managing director at Pinsent Masons' flexible legal operation Vario, observes the same confidence in candidates: 'A growing imbalance in the supply and demand of lawyers has led to increasing competition among firms and employers to retain and attract legal talent, leading to lawyers having greater choice and control over their legal careers.'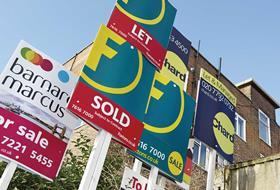 WHAT'S TRENDING
Residential conveyancing vacancies are down on their peak – which was fuelled by the stamp duty land tax holiday and pent-up demand – but demand for candidates remains strong.
Commercial litigation teams are growing, driven by the expectation of pandemic-related litigation.
Demand is also strong in corporate and commercial, real estate finance, TMT and private client.
Flexibility is established as an important candidate demand at all levels.
While candidate moves are not primarily motivated by money, a competitive market is pushing salaries higher.
Workplace culture is a major consideration for candidates.
Law firms are having to interview and make offers quickly.
Mind your PQEs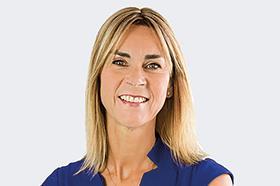 A noble minority of solicitors did in-person attendance at police stations and courts throughout the pandemic's restrictions – at personal risk to themselves and their families. That is to be admired, and must be recognised.
But for the vast majority, remote working was the norm, and at the outset this way of working boosted demand for more experienced lawyers. Supervising (and not least teaching) more junior professionals was a logistical headache, and senior hires were seen as lower risk by many.
To a degree, that situation remains. Sanderson says: 'It is encouraging to see the demand for senior and experienced candidates throughout the legal sector, and firms clearly have the ability and finances to hire experienced strategic hires.'
'We have seen a noticeable increase in the number of vacancies across the sector, which wasn't the case a few months ago,' says Jonathan de Meuse, head of HR at Goodman Derrick. 'Because candidates are spoilt for choice, we are experiencing a highly competitive market, particularly within real estate.'
But the confidence to hire and develop more junior lawyers, including trainees, is returning, firms report. At Cripps Pemberton Greenish, that includes a focus on hiring for the apprenticeship route to qualification. 'This year lockdown restrictions saw our first online assessment day for our paralegal apprentice scheme,' the firm's emerging talent manager Annabel Goh tells the Gazette. This included 'devising team-building activities which could be successfully rolled out online. This tried our imagination but the day was a huge success and didn't limit our ability to test candidates'.
Certainly, for a firm that has confidence in this way of doing things, the candidates are out there. Cripps Pemberton Greenish saw a 44% increase in applications for training contracts this year, and there were 100 applications for four apprenticeship places. 'Legal apprenticeships are becoming really competitive as students start to realise what an amazing option they represent as an alternative to university,' Goh says.
'We continue to be impressed with the quality of applications for paralegal roles,' says Vash Arora, HR manager at Bolt Burdon Kemp. '[These] are usually attractive to graduates seeking to specialise in serious injury claims. Continuing to provide our new joiners with a smooth induction and helping them integrate well within the firm has always been our priority.'
Flexibility poses a challenge for recruitment. It means that candidates can live and work anywhere, and geography is not so much of an issue. That makes it much more competitive to recruit the best candidates

Kim Milan, Boyes Turner
Levelling effect
Firms that adapted their culture and working arrangements by necessity are choosing to make some of the changes permanent – reflecting, not least, candidates' altered expectations.
At Cooke Young & Keidan, O'Callaghan reflects: 'As for the candidates themselves, most have reflected over the course of the pandemic and thought about what they want from their careers. This time to think has encouraged them to think about their future and the best possible path they can take.'
This is also the experience of Simeon Spencer, senior partner of Spencer West: 'Candidates are… looking for firms that value them as a whole person, giving them flexibility and autonomy to balance client work with their downtime and family commitments. Firms that do this well will see increased loyalty and flexibility. It will continue to be more important than remuneration for many candidates.'
'Lockdown focused people's minds on firm culture and how firms are managed,' says Kingsley Napley's senior partner Stephen Parkinson. 'Recent recruits have told us that the chance to join a firm with an open, human and friendly culture had considerable appeal, compared with a firm simply counting hours worked and offering little engagement with their people… We've benefited from that trend with several recent appointments.' That included partner and associate appointments to its growing corporate team.
Location
All this has changed law's relationship to geography. Spencer says: 'Remote working means that talented lawyers can decide where to live based on what will be best for their family and personal lives, rather than their career. We have an increasing presence in the south-west and we've found fantastic lawyers in this region, who are looking for challenging work with regional, national and indeed international clients.'
'With effective hybrid working, geography is much less of an issue than it was pre-pandemic,' Wilsons Solicitors managing partner Mike Parker notes. 'The competition for good candidates is extremely fierce.'
'Flexibility poses a challenge for recruitment,' says Kim Milan, partner at Boyes Turner. 'It means that candidates can live and work anywhere, and geography is not so much of an issue. That makes it much more competitive to recruit the best candidates.'
Flexibility can also widen the pool of potential candidates, notes Marcin Durlak, managing partner at IMD Solicitors: 'Pre-pandemic we only looked to hire employees who were based around our offices in Manchester and London, but our remote-working policy has also opened doors to recruit legal talent across the UK and around Europe – for example we recently ran a recruitment drive to hire an EA [national] from abroad.'
Flexibility
In the current market, candidates' interest in more flexible working is closely linked to a focus on the 'culture' of the sort of firm they are looking to join. As Spencer puts it: 'People are less likely to put up with a toxic work environment and will seek out firms with a culture that fits with their personal values. To recruit the best talent, firms will need to demonstrate their culture in a genuine and authentic way.'
'While many firms are starting to pull together their positions on future working models,' Vario's Kay notes, 'we're finding a lot of people, catalysed by the pandemic, are looking for more flexibility, and that flexibility means more to them than simply working from home a few days per week.'
Cripps Pemberton Greenish's recruitment adviser Ashley Evans agrees: 'Market research suggests the past 18 months have resulted in job seekers reassessing what is important to them. We have certainly seen an increase in candidates looking to shift the needle on their work/life balance. As a result we are considering more flexible ways of working in what has become an incredibly candidate-driven market.'
'Flexible working is certainly a key attribute for many candidates exploring the market,' Sanderson says. 'Although, we are finding that for many candidates striking the balance is the most important thing – too much can be as off-putting as too little. Real flexibility and, most importantly, choice, is becoming the overriding factor here.'
Robert Williams, managing director of Family Law Partners, says: 'Overwhelmingly, new recruits want to understand our firm's vision and values and how they can help shape the firm's growth. Those showing signs of being "institutionalised" in traditional firm structures are recognising they have every right to find their voice and to be listened to… and they are making it clear they want to work collegiately.'
'We've started to hire excellent lawyers who moved firms because their previous employer was inflexible – forcing them back in the office full-time,' says Durlak.
That said, when recruiting, firms are not finding that candidates' wishlists are uniform in this regard. Durlak says: 'Recruiters have been telling us they've seen a real mix – some lawyers want full-time remote working and others are keen for a more office-based week. Because we're flexible, we aren't missing out on great candidates who value the trust to work the way they want.'
Money and speed
Competition for the best candidates, even where they have reassessed what they want in terms of culture from the firm they are joining, has inevitably inflated salaries – but salary alone is a less powerful draw in this market. 'Salaries are under pressure and being pushed up across the board,' Wilsons Solicitors' Parker notes.
But firms also need to act quickly to secure candidates. Cripps Pemberton Greenish's Evans notes: 'The current post-pandemic job market has highlighted the need for potential candidates to be promptly assessed and interviewed for fear of losing out to competitors. We have used a range of video interviewing and online assessments to ensure a comprehensive and swift recruitment process with a focus on candidate experience. The firm's ability to be proactive and not adopt a one-size-fits-all approach has led us to secure talent successfully in this fast-paced market.'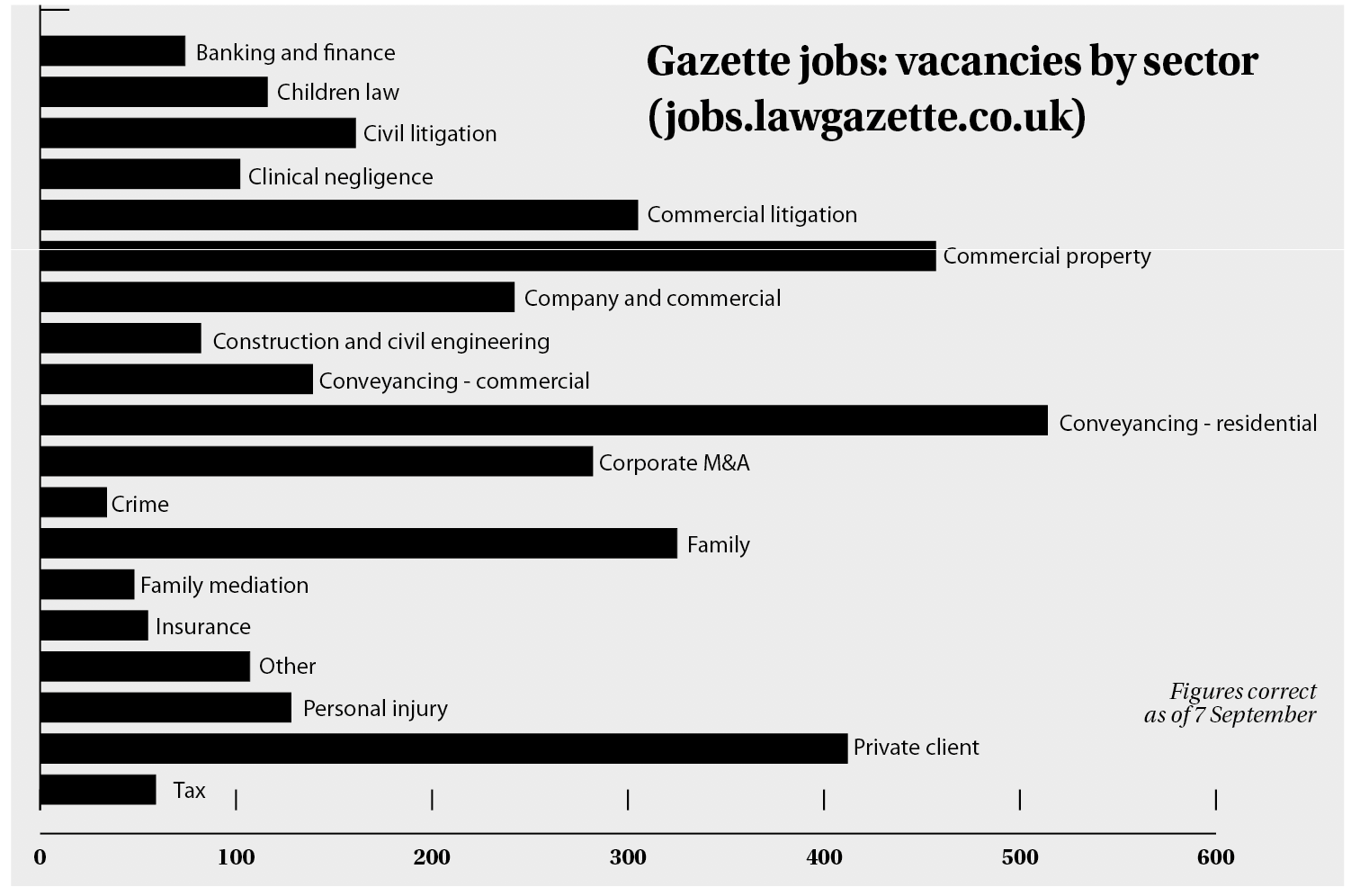 Open minded
The keen competition for candidates should, according to Boyes Turner's Milan, force firms to think more carefully about introducing more diversity in their ranks. 'The competitive recruitment market means that firms need to get better at recruiting people from different backgrounds,' she says. 'I'm passionate about social mobility, as I'm from a working class background. I was the first in my family to go to university and have a professional career and I've had to battle prejudices along the way. Luckily, I had enough encouragement and the self-belief to keep going, but not everyone is so fortunate, and it is easy for people to be discouraged or unconsciously filtered out due to their background. Firms that ensure they are opening up vacancies to people from different backgrounds will reap the rewards, as diversity brings new ideas and innovation.'
And what about the continued role of Teams and Zoom in law firm life? Sanderson says: 'Teams/Zoom interviews are here to stay and many firms are looking to use this in their process as at least the first interview moving forwards.'
But in certain areas, a return to pre-pandemic norms will be more than welcome. 'Most law fairs have been online this year,' Cripps Pemberton Greenish's Goh concludes, 'but feedback suggests they lack the buzz of an in-person event and present no opportunities for casual drop ins'.

Features editor