Several legal tech stories published on 1 April seemed especially imaginative. While some were real and others turned out to be April Fools, they demonstrate the progress made in legal innovation and that the sector is continually finding new ways of applying technology to legal services, processes and education.
Game on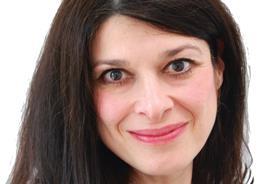 In a convincing post on LinkedIn, legal tech start-up Office & Dragons announced that it was turning its transaction development platform into a game called Legal Legends, in which animated characters race to tackle an endless onslaught of deals. The number of enthusiastic responses suggested that legal techies were quite disappointed that this turned out to be an April Fool.
But the April Fool simply extrapolated the underlying concept of Office & Dragons: process redesign and re-engineering. As founder Sam Smolkin explains, transaction development is effectively a software engineering and development framework for legal transactions. And the name of the company is a riff on the game Dungeons & Dragons.
Instead of drafting and negotiating a portfolio of documents, such as share purchase agreements, it breaks down transactions into a set of deal terms that can be visualised in different ways. It is an alternative to document automation, which adds scalability by relying on standardisation – rather than creating templates for specific documents, transaction development creates a framework for entire deals, including terms, processes and contracts, even when they are new and bespoke.
Nor is the graphical interface in the fictional Legal Legends game too far from reality. Legal design, which in recent years has extended its reach from a law school discipline and access-to-justice projects to a mainstream element of corporate and consumer-facing legal services, involves elements of graphic design – from buttons and icons to illustrations and animation – to shift contractual agreements away from legalese and make legal advice clearer and more accessible. At last year's Legal Design Summit in Helsinki, Hallie Jay Pope described how her Graphic Advocacy Project uses interactive infographics and comic book-style guides to explain legal concepts to under-represented groups and promote social justice.
Gamification – including virtual and augmented reality – is used in legal education and training, but it has failed to gain traction in law firms in the same way as it has in some other industries. As Gary Gallen, founder and CEO of rradar, a law firm that also offers digital tools including intelligent legal assistant 'grace', and e-learning resources that include mock trials, observes, this may be because of a combination of the nature of the business and law firm culture.
Our platform will eventually be able to match the case with the most appropriate resolution process or navigate it to the relevant court

Becki Cassia, Transparently
Legal currency
In another 1 April LinkedIn post, digital media company Crafty Counsel, which produces video content that supports community learning and networking across the legal sector, as well as skills and career development resources, posted a new video launching its branded cryptocurrency 'Crafty Coin'. Founder Ben White explained that this would be the legal sector equivalent of Bitcoin, fully fungible, tradeable, and secured on the blockchain, and that his ambition was to make it the default currency for the legal sector. It could be used to settle legal fees, pay associate benefits and capitalise legal tech start-ups. This April Fool took the theme of legal-specific terminology, tools and service offerings beyond its realistic limit, but in some respects the underlying concept is not without potential.
Legal Coin – or a currency for any sector – may seem a bizarre proposition, but some law firms already accept payment in bitcoin. These include well-known US law firms Quinn Emanuel, Perkins Coie, and Steptoe & Johnson. However, while practice management system Clio includes guidance for law firms on accepting Bitcoin and other cryptocurrencies, most firms are put off by its price volatility and the potential complications for law firm financial management systems.
Blockchain and trust
However, immutable ledger technology blockchain is gaining traction in legal. Singer Vielle's clicktopurchase platform powers end-to-end online property transactions, with all transactions being recorded using a blockchain.
As Office & Dragons' Smolkin observes, immutable ledgers offer additional potential for legal services because they remove the trust element from legal documents, as every transaction on a blockchain is visible to all stakeholders. For example, it would be impossible to change a will held on a blockchain after the person's death, as once the will was created, all further changes, who made them and exactly when they were made would be visible to lawyers, executors and beneficiaries. Powers of attorney and probate could also be handled in a similar way, providing instant immutability and transparency. However, there are issues about using blockchains for high-volume legal work such as wills and insurance, concerning payments (it can be hacked) and the energy required to run blockchains, but the concept is not as far-fetched as it might initially seem.
Tracking the truth
Another legal tech story published on 1 April featured a different application of blockchain by an award-winning start-up predicated on creating a 'single version of the truth' in family law disputes. Transparently is a client communication platform for family lawyers supporting their clients through separation or divorce. It uses blockchain technology to produce an immutable record of all interactions between the parties and their representatives throughout the process.
Co-founder Becki Cassia, who won a Women in Innovation award last month, was inspired to create the platform following her experience as a law firm client during her divorce, where she had to continually repeat her story to multiple different agencies. While neither Cassia nor her co-founder, technologist Steve Stewart, have a legal background, Transparently has been a member of the Law Society's LawTech Centre of Excellence, formed in partnership with Barclays Eagle Labs, since 2018. It has a dedicated legal advisory board and is currently partnering with six law firms (they are planning to increase the initial beta testing group to 10 firms) that are piloting the platform before its formal launch later this year, following which law firms will be able to license the technology.
The Women in Innovation award will be used to extend the platform's capability 'to allow supervised communication between separating individuals and to enable [court-appointed] experts to access a true record of the interactions of parties in dispute and potentially identify underlying issues such as coercive control much earlier in the process', explains Cassia. 'It is my long-term vision that our platform will eventually be able to match the case with the most appropriate resolution process or navigate it to the relevant court.'
Regional, but not remote
As the UK emerges from lockdown, it is worth considering the impact on the legal tech ecosystem of remote working and requirements to stay local. Whitecap Consulting recently launched a research paper concerning legal tech activity in Bristol and Bath. This was commissioned by regional stakeholders, including legal tech and innovation community Bristol+BathLegalTech. Co‑chair Chris Bull said: 'Legal tech is an increasingly substantial part of the legal economy in regional cities, especially as people are moving out of London.' This is reflected in Tech Nation's 2020 report Uk Tech For a Changing World, which highlighted Bristol as one of Europe's top 20 destinations for investment (which also include London, Cambridge, Edinburgh and Oxford).
Whitecap Consulting identified more than 750 legal tech and innovation roles in Bristol and Bath firms and a growing cluster of more than 30 lawtech companies. A significant advantage is that 26 of the UK's top 100 firms have offices in the region and 13 are headquartered there.
The general acceptance of remote working, combined with major firms moving business functions to the regions, is likely to further strengthen the burgeoning legal tech clusters in Bristol and Bath and other regions that are home to major law firms. Last year, Whitecap Consulting researched the legal sector in Leeds and Freshfields launched its Manchester hub.
As lockdown lifts, the challenge will be to keep up the flow of talent to legal tech innovation in the regions. To this end, regional stakeholders are collaborating with law schools, business schools and university computer science departments across the country to develop the specialist skills and expertise that will be needed to maintain the regional legal tech dynamic.