Switzerland's reputation as a haven for offshore banking suffered from the US crackdown on tax evasion that deployed secret Swiss accounts. The 2008 UBS scandal, and the subsequent $780m settlement a year later between the world's biggest private bank and the US Department of Justice (DoJ), led US prosecutors to investigate other Swiss banks for allegedly aiding tax evasion. Among them were Credit Suisse and 270-year old Wegelin, which collapsed in 2013 after being indicted by the US government for helping US taxpayers to conceal $1.2bn in secret accounts.
Yet Switzerland remains the largest offshore centre, with Swiss banks managing $2.4tn – a 24% share of global offshore wealth – in 2016.
The old world of people just stuffing money in Swiss bank accounts to evade tax, and things being done on a very cursory level in terms of the legal side of it – that has changed hugely

Mark Summers, Charles Russell Speechlys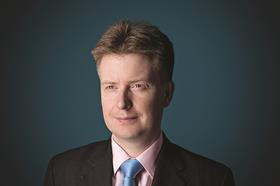 If anything, the clampdown on private Swiss banks has generated significant new business for law firms, including those with strong US ties. Take the DoJ Swiss Bank Program launched in August 2013. This voluntary scheme allowed Swiss banks to avoid possible prosecution by disclosing if they had committed tax-related criminal offences in connection with undeclared US-related accounts.
The DoJ reached non-prosecution agreements with 80 'Category 2' banks and collected more than $1.36bn in penalties between March 2015 and January 2016. Baker McKenzie advised 40 of these banks, including Bank CIC, BHF-Bank, Habib Bank and Privatbank von Graffenried. 'We represented more banks than anyone else,' notes Marnin Michaels, member of the management committee of Baker McKenzie Zurich.
Quinn Emanuel Urquhart & Sullivan is a US firm that specialises in high-stakes disputes. It advised 'Category 1' banks such as Julius Baer and Wegelin (already under investigation when the programme was launched and therefore not eligible to participate) and those involved in Category 2 proceedings, including BSI and EFG. 'Hundreds of Swiss banks were targeted [by the DoJ] and that helped us to pick up 15 of them,' says Zurich managing partner Dr Thomas Werlen.
'The old world of people just stuffing money in Swiss bank accounts to evade tax, and things being done on a very cursory level in terms of the legal side of it – that has changed hugely,' says Mark Summers, a partner in the Zurich office of Charles Russell Speechlys, which focuses on the Swiss private wealth market. 'One of the big areas, which is entirely new for any firm in this [field] to advise on, is international tax compliance and reporting, [together with] the regulatory aspects.'
The UBS tax scandal hastened the introduction of the US Foreign Account Tax Compliance Act (FATCA) in 2010. Swiss legislation followed in June 2014, requiring Swiss banks to comply with FATCA by disclosing the accounts details directly to US tax authorities with the consent of the US clients.
Switzerland has agreed tax transparency standards with other countries. On 1 January it transposed into national law (the AEI Act) the Common Reporting Standard, developed by the OECD to tackle international tax evasion. This allows for the automatic exchange of financial account information between Switzerland and its partner jurisdictions from 2018. The country has already entered into Automatic Exchange of Information agreements with more than 30 countries and the EU.
A new code of conduct (CDB 16) for Swiss banks covering anti-money laundering and counter-terrorist financing was introduced on 1 January 2016. Due diligence rules include an obligation to verify the identity of the contracting partner and identify the beneficial owner. There has also been 'a complete overhaul of financial services regulation in Switzerland in an attempt to get greater market access and passporting rights in the EU', Summers says. For example, new rules from 2019 will require trustees to be registered and regulated if they are holding financial assets.
We have noticed over the last 10 years that international law firms have started to enter Switzerland, especially in Geneva

Vanessa Liborio, Orrick Herrington & Sutcliffe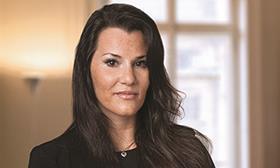 'We do see UK-resident non-domiciled clients from all over the world. Switzerland is their number one private bank,' Summers says. But the new standards of transparency mean 'they are having to take a much higher quality of advice, for which they are prepared to pay, because you can show the value of it'.
London-headquartered Charles Russell Speechlys is among the roster of international law firms that have launched, or 'bulked up', in Switzerland in response to market changes. Last year, the firm added local law capability with the capture of three Swiss-qualified partners by its Geneva office to target the Swiss private wealth market with 'integrated' Swiss, European and international legal advice. 'It is something that we were increasingly being asked to do,' says Geneva-based partner Michael Wells-Greco, especially in the context of 'Switzerland's increasing interaction with the EU, implementing the OECD recommendations and the opening of the banking market'.
Beyond the banks
There is much more to Switzerland than private banks and wealth. The country hosts some of Europe's biggest companies (Glencore, Nestlé, Novartis, and Zurich Insurance), international organisations and sports federations. The World Trade Organization is based in Geneva and world football's governing body FIFA in Zurich.
Quinn Emanuel formally launched in Zurich in May 2016, after two big mandates prompted it to seek regulatory approval to establish in Switzerland and practise Swiss law.
The firm is lead counsel to FIFA in connection with US and Swiss criminal investigations against current and former FIFA officials over allegations of bribery and corruption. Quinn Emanuel is advising FIFA on the investigations as well as conducting internal investigations on its behalf. The firm is also acting as co-lead counsel to the majority shareholder, Schenker-Winkler Holding, in Zug-based chemical company Sika, following a CHF2.75bn takeover bid by French industrial group Saint-Gobain (represented by Swiss firm Bär & Karrer). This is the most prominent corporate law and directors' liability dispute in Swiss legal history and is likely to result in landmark decisions by the Swiss Federal Supreme Court, the firm says.
Canton life
Switzerland is not an easy market to crack. 'The big international law firms are not present in Switzerland,' stresses Zurich-based Eric Stupp, a partner at Bär & Karrer, one of the top domestic firms with around 120 lawyers. 'All the major Swiss firms adapted early on to the challenges posed by evolving international standards in legal practice. As a consequence, there is no big push from the international law firms to set up in Switzerland.'
Bird & Bird partner Paul Hermant says: 'The Swiss legal market is still very much a national market, with almost all of the work handled by a variety of bigger and smaller Swiss firms and very limited direct penetration by international [firms].' That is 'very different' from Germany, France, Belgium and the Netherlands, where most of the 'high-end business law work is handled by international firms, with only a few national champions'.
Furthermore, 'big and medium-sized Swiss corporate clients usually work directly with international or foreign law firms for their needs abroad, which explains why even the biggest Swiss law firms only have a handful of small offices outside Switzerland,' he adds.
Compared with the UK, the Swiss market is decentralised, with two main legal centres – Zurich and Geneva – augmented by 'secondary' legal hubs in Basel, Lausanne, Lugano and Zug. Reasons include 'the variety of languages [German, French, Italian and Romansh], the fact that some areas of law are still governed at least to some extent by cantonal law and a certain degree of internal specialisation,' Hermant explains. Most of the capital markets work is in Zurich, while international arbitration is in Geneva.
Bird & Bird entered into a cooperation agreement with Swiss firm BianchiSchwald in 2013, following years of collaboration on client matters. 'The fact that BianchiSchwald became a truly national firm at the end of 2016, with offices in Zurich and Bern besides the initial offices in Geneva and Lausanne, has become an additional reason to develop the co-operation,' Hermant says.
All the major Swiss firms adapted early on to the challenges posed by evolving international standards in legal practice

Eric Stupp, Bär & Karrer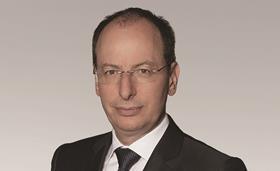 With 35 fee-earners across offices in Zurich, Geneva and Bern, Eversheds Sutherland has a presence 'in the two biggest and most economically active cities in the country', as well as the capital. 'This allows us to have good relationships with the federal authorities. In addition, we can cover the Swiss German and the Swiss French part of the country,' says Peter Haas, managing partner of Eversheds Sutherland in Switzerland.
Dr Jodok Wicki, managing partner of the Zurich office of CMS von Erlach Poncet, says: 'Switzerland has 26 cantons and each canton has its own tax laws on top of the federal legislation.' In addition, until 1 January 2011 each canton had its own code of civil procedure – since unified into the Swiss Code of Civil Procedure (SCCP): 'That didn't make it very attractive for a foreign law firm to move into the market.' The fact that Switzerland is not part of the EU legislative landscape makes it harder for firms to 'scale up', Wicki adds.
'The Swiss market is highly competitive,' Haas notes, with significant investments required to set up a law firm and serve international clients.
Despite the challenges for non-domestic firms, 'we have noticed over the last 10 years that international law firms have started to enter Switzerland, especially in Geneva,' says Vanessa Liborio, a partner in the Geneva office of Orrick Herrington & Sutcliffe. Orrick launched in the city in June 2015; Akin Gump Strauss Hauer & Feld in 2010; Speechly Bircham (now Charles Russell Speechlys) opened in Geneva in 2013; while CMS added an office in the city in 2014, merging with ZPG Avocats. Foreign firms with a presence in Geneva only (White & Case, Sidley Austin, Akin and Orrick) tend to be more niche, working, for instance, on international arbitration, WTO and other international trade issues.
Opportunities
So what are the hot practice areas in Switzerland? Firms have been bolstering their tax services in response to new international standards of transparency and exchange of information.
Since the ZPG Avocats merger, CMS has added a strong tax practice to its Geneva office with the lateral hires of Sarah Busca Bonvin, formerly director of the tax affairs in the Geneva tax administration; and Andrio Orler, from Tavernier Tschanz. 'We have developed a thriving tax practice in Geneva, which sits alongside our tax practice in Zurich, so we are able to cover both the German- and French-speaking parts of [Switzerland],' says Wicki.
In recent mandates of note, an international team of CMS Switzerland and Germany advised Swiss multinational ABB on the acquisition of German company Keymile's communication network business; and Swiss Sunrise Communications Group on the sale of Swiss Towers (which owns 2,239 telecom towers in Switzerland) to a consortium comprising Spain's Cellnex Telecom, Swiss Life Asset Management and Deutsche Telekom Capital Partners.
The real estate sector is also driving corporate deal-making. 'A large part of our M&A [work] has been real estate-related. The Swiss franc is viewed as a stable currency and real estate as a pretty stable environment,' Baker McKenzie's Michaels says. 'People also view it as a hedge against risk, globally.'
A federal profession
The federal structure of Switzerland is reflected in the regulation of the legal profession. This operates at Canton level, with 24 local bars that are coordinated and represented at the federal government and international level by the Swiss Bar Federation (SAV). SAV represents more than 10,285 Swiss lawyers, although membership is not mandatory. Individual cantonal bars also regulate many aspects of the practice of foreign lawyers in Switzerland.
Switzerland is a main destination for solicitors in Europe after France and Germany; more than 230 solicitors currently practise in Switzerland, and there are around 15 UK law firms there, typically with two or more offices. By contrast, there are only 10 Swiss lawyers registered in England and Wales, and one Swiss firm.
Under a special agreement between the Swiss Federation and the EU, European provisions on the free movement of lawyers apply in Switzerland – among them the Lawyers Services Directive and the Lawyers' Establishment Directive. The Law Society will publish a guide on doing legal business in Switzerland next year.
The firm recently advised Migros-Pensionskasse, the pension fund of Switzerland's largest retailer, Migros, on the transfer of its Swiss real estate portfolio (more than 500 properties in 17 regions with a market value of more than CHF5.1bn) into Anlagestiftung der Migros-Pensionskasse Immobilien, an investment foundation regulated by the Swiss regulatory body for pension schemes, OAK BV.
Real estate is also fuelling activity in other practice areas, such as capital markets. Last year, Baker McKenzie advised on the only two IPOs in Switzerland, acting for Swiss property companies Investis Holding and Varia US Properties AG, both of which listed on SIX Swiss Exchange.
Baker McKenzie targets the Swiss market with a full-service offering. It has spent the past two years 'filling in all the gaps'.
White-collar crime and investigations practices have also expanded throughout the country, especially since the UBS tax evasion scandal. Bär & Karrer's Stupp says: 'We saw the biggest growth in the field of internal investigations and tax.'
There has since been the FIFA corruption scandal, and ongoing investigations into suspected corruption and money-laundering at Malaysian state fund 1MDB, and Brazil's Petrobras. These have affected Switzerland because of the alleged involvement of its banking community.
Michaels also points to the large number of US and global companies with regional headquarters in Switzerland, and of Swiss multinational companies with a presence in the UK and US, raising issues of compliance with the US Foreign Corrupt Practices Act and the UK's Bribery Act.
Firms note an increase in significant instructions linked to disputes, particularly arbitration. Orrick's international arbitration and dispute resolution practice in Geneva advises on complex disputes arising out of investments in energy and infrastructure, manufacturing, aviation and other sectors on behalf of private companies and sovereign entities.
'Geneva is one of the world's most important centres for dispute resolution, arbitration friendliness and political neutrality,' says Liborio. 'When Orrick was looking to expand its international arbitration footprint in Europe, it was clear that adding a team in Geneva could be a great move.
'The Swiss Supreme Court is the only appellate body with jurisdiction to review an arbitral award,' adds Liborio, who has acted as a counsel in international arbitration proceedings before the International Chamber of Commerce, the London Court of International Arbitration, and the Swiss Chambers of Commerce. 'This is in contrast to other jurisdictions such as the UK, where an award can be reviewed by multiple appellate courts. Moreover, there are no restrictions for attorneys registered in foreign jurisdictions to act as party representatives in international arbitrations seated in Switzerland.'
Wells-Greco says: 'The federal government is reviewing the legislative framework for international arbitration with the aim of maintaining the attractiveness of Switzerland for international arbitration.' To ease the 'heavily burdened' court process, legislation promoting the use of mediation and conciliation in civil matters has been introduced at federal level. For example, the SCCP requires mandatory conciliation hearings before any claim can be filed at court, Wells-Greco says.
Some of the world's best-known brands hail from Switzerland so it is not surprising that the protection of intellectual property generates much work. Bird & Bird, for example, has acted in several trade mark cases for Nestlé.
Meanwhile, the growth in regulatory work is partly the result of the ongoing overhaul of the country's own financial markets regime, expected to be completed by 2019. This comprises an alignment with international standards such as the US Dodd-Frank Act and EU directives, including EMIR, MiFID II and the Prospectus Directive. New rules on derivatives trading came into force on 1 January 2016 with the Financial Market Infrastructure Act, while further legislation (the Financial Services Act and Financial Institutions Act) will introduce a new supervision regime for financial intermediaries, including managers of individual client assets and trustees, and new client protection rules, including on a cross-border basis.
The tightening of rules and regulations is also boosting private client practices. After the 2007/08 UBS 'earthquake', Summers says: 'It became clear that there was going to be a demand for a different type of service for sophisticated clients who weren't just interested in "hiding away the loot".'
The introduction of the common reporting standard and the new financial services regime will likely increase litigation, with 'disgruntled' individuals, families and family offices suing trustees, banks and other service providers 'who did not do things to a sufficiently high standard,' Summers says.
Switzerland is also a big market for sports law – several international sports bodies, among them the Court of Arbitration for Sport, the IOC, UEFA, the European Professional Club Rugby and the Fédération Internationale de Motocyclisme, are based in the Swiss Confederation. Building on its well-known sports practice in the UK, Speechlys has introduced a sports practice in Geneva.
Much has changed, it seems, since the US authorities first uncovered the murkier side of bank secrecy in Switzerland a decade ago. But for lawyers at least, the country still offers a wealth of opportunities.
In Numbers
$2.4tn - Offshore wealth managed by Swiss banks in 2016
$780m - DoJ-UBS settlement
80 and $1.36bn - Number of non-prosecution agreements executed by the DoJ – total penalties under the Swiss Bank Program
10,285 - Swiss lawyers represented by the Swiss Bar Association
230 - Solicitors practising in Switzerland
15 - UK law firms present in Switzerland
Marialuisa Taddia is a freelance journalist