Joy Merriam, born and bred in Sheffield and a scholarship girl from Sheffield Girls High School, is returning to her roots and joining GWB Harthills Solcitors in Sheffield as a solicitor advocate specialising in crime and child protection work.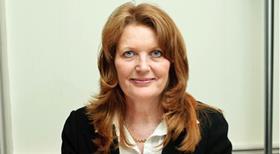 Following her graduation from Manchester University, Joy qualified as a solicitor and learned her trade in the east end of London where she practised for almost 40 years.
Joy has always specialised in representing the more vulnerable members of society and built a distinguished career being cited as a leader in her field in Chambers Directory and winning the accolade Solicitor Advocate of the Year in the Law Society Excellence Awards in 2013 when her empathy with clients and ability to speak human was praised.
In 2015 the Gazette profiled her distinguished track record.
She has again been shortlisted for Solicitor Advocate of the year in 2017 following two acquittals for murder in the Old Bailey.
Angela Rafferty QC, vice chair of the Criminal Bar Association, described her as a 'superb advocate who was able to gain and retain the trust of the client'.
Joy has a background in representational work and is a past chair of the CLSA and of the Law Society Access to Justice Committee. She was a Law Society Council Member for nine years and has appeared on local and National television on a number of occasions speaking on subjects as diverse as rape, child cruelty, child neglect, over chastisement, harassment and banning orders.
Joy is excited about coming home to Sheffield and making a contribution to its vibrant legal community.