International law firm Kennedys has promoted four solicitors to its partnership, taking its worldwide partner count to 200.
This adds to the seven lateral hires the firm has made this year as part of its continued growth strategy.
Tracy Cheung is based in the firm's Hong Kong office and has extensive clinical negligence, healthcare and commercial litigation expertise. She acts for insurers, the Hong Kong Hospital Authority and Medical Protection Society. In 2005, she qualified as a solicitor in Hong Kong and England & Wales. Tracy joined the firm as a solicitor in 2009.
Olivia Delagrange is a maritime specialist based in the firm's Madrid office. She has broad experience representing P&I clubs and cargo insurers, and advising on coverage disputes and arrests of vessels. Having qualified in Belgium, Olivia moved to Spain 10 years ago, coinciding with the opening of the Madrid office, and later qualified as a lawyer there. She joined Kennedys in 2011 and, in 2015, additionally qualified in England & Wales.
Joanne Kelly is based in London and handles the defence of personal injury claims arising out of motor, employers' liability and public liability policies, including highways. She represents insurers, Lloyd's syndicates and local authorities, and predominantly handles catastrophic injury claims. Joanne joined the firm as a trainee in 2002 before qualifying in England & Wales in 2004.
Noelia Mann is an aviation specialist within the firm's growing international aviation practice. Based in London, she predominantly handles airlines' insured matters, supervising passenger claims; including personal injury, baggage, denied boarding and customer relation files. Noelia acts for one of the world's largest airlines and regularly handles multi-jurisdictional cases and has particular expertise in claims in Spain and Latin America. She qualified in 2000 and joined Kennedys in 2013.
Nick Thomas, senior partner at Kennedys, says: 'A key element of the Kennedys culture is ensuring that people have clear routes to progress their careers, and so I am very pleased to welcome Tracy, Olivia, Joanne and Noelia to the partnership.'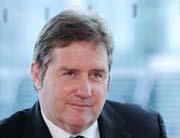 'Of course, we also grow via recruitment and acquisition, but we make it a priority to ensure that everyone knows that they are valued and their hard work will be rewarded. This is why I was just as pleased to see Kennedys being "highly commended" as an employer of apprentices at the recent Apprenticeships4England Awards.'
The seven lateral hires so far this year have been Joanne O'Sullivan in Dublin, DR Lee in London from Clyde & Co, Paula Garvey, who joined the Manchester office from Hill Dickinson, and Alan Dury, Suzanne Wilkinson and Paul Bedford, who joined the Sheffield office in April, also from Hill Dickinson. In January, Nick Humphrey joined the Dubai office.
Also this year, Kennedys has launched a formal association with Italian firm Studio Legale Rinaldi Associati and opened a new office in Mexico complementing the string of South America office openings in 2016. Earlier this month, Kennedys announced that it will be merging with US firm Carroll McNulty & Kull (CMK).