Dozens of solicitors and barristers are after your vote in this week's general election, but the impact of Brexit and tactical voting mean that nothing can be taken for granted
As many as 70 candidates who qualified as lawyers could be elected to parliament in Thursday's general election. Solicitors and barristers will be well represented among candidates when the country goes to the polls for the third time in four years.
Gazette analysis suggests that more than 40 lawyers who previously served as MPs are likely to return to parliament.
But a handful of solicitor MPs are defending slim majorities or face a concerted effort to have them ousted.
Three lawyers have been selected by their local parties for safe seats. These include Natalie Elphicke, who will stand for the Conservatives in Dover vying to replace her husband Charlie, who stood down at this election after 14 years as an MP. Natalie Elphicke, a housing and finance lawyer for almost two decades, will defend a 6,437 majority.
Barristers Sarah Dines, from 3PB chambers, and employment specialist Laura Farris have been handed the keys to the safe Conservative seats of Derbyshire Dales and Newbury respectively.
West Bromwich West could never be described as a safe Conservative seat, having been held by Labour since its creation in 1974, but bookmakers rate commercial lawyer Shaun Bailey as favourite to win it for the Tories, overturning a 4,460 majority.
Peter Gibson, managing director at north-east firm Coles Solicitors and a personal injury litigation specialist, is another Conservative candidate with his eyes on a narrow Labour majority, this time in Darlington.
Conversely, former legal aid lawyer Chris Peace is at the forefront of Labour's push to recover lost heartlands, as she attempts to win back North East Derbyshire. The seat was lost by 2,861 in 2017; it had been in Labour hands since 1931.
Hopeful challengers
James Daly (Con, Bury North)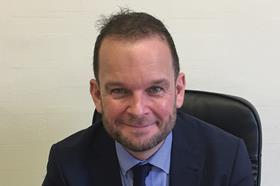 A partner with Bury firm Crompton Halliwell and a conveyancing specialist, Daly must overturn a Labour majority of 4,375 and has his best chance yet of making it to parliament, having lost twice before in neighbouring Bolton North East. James Frith must fight not only Daly but also a strong Brexit Party candidate in a town which voted 54% leave in 2016.
Odds: Evens
Emma Whysall (Labour, Chipping Barnet)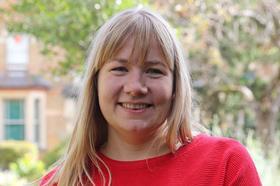 A solicitor with Thompsons and previously Lyons Davidson, Whysall makes a second attempt to topple environment secretary Theresa Villiers, who took the seat in 2005 but has a wafer-thin majority of just 353. Whysall could become the first ever Labour MP for the north London constituency, which in 2016 strongly voted remain.
Odds: 6/5
Alex White (Lib Dem, North Devon)
If the Lib Dems are to claw back seats from the Conservatives in the south-west, White is a big hope in a constituency held by the party until 2015. A former trainee solicitor with a Barnstaple firm and a county court advocate, White must overturn a 4,332 majority. The 57% leave vote from 2016 is an obstacle, but he could win if Labour supporters vote tactically.
Odds: 4/1
Conservative candidate for Portsmouth South Donna Jones will be familiar to many lawyers, having been a magistrate for 14 years (she was the youngest member of the judiciary of England and Wales when she was appointed in 2005). Jones seeks to overturn a 1,554 Labour majority.
Former Herbert Smith solicitor Chuka Umunna and ex-attorney general Dominic Grieve QC are two lawyers in unfamiliar territory in this election. Umunna, a former Labour shadow cabinet member, is standing for the Lib Dems in the Cities of London and Westminster seat. He will be up against Labour's Gordon Nardell QC, from 20 Essex Street, with both challenging the Conservatives' 3,148 majority.
Grieve, meanwhile, is standing as an independent in Beaconsfield, where he was elected as a Conservative in 1997. Grieve and Umunna have been endorsed by actor Hugh Grant, but bookies rate Grieve a 7/2 shot.
Solicitors looking over their shoulder include Labour's Valerie Vaz, whose Walsall South seat will be coveted by the Conservatives after voting 67.9% to leave in the 2016 EU referendum. Her party colleague Darren Jones defends a 4,761 majority in the traditional swing seat of Bristol South West.
Renewed rivalries
In two of the most fiercely contested – and potentially pivotal – seats, the battle is being fought between solicitors.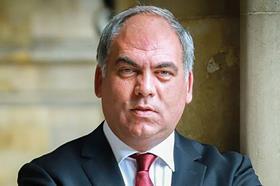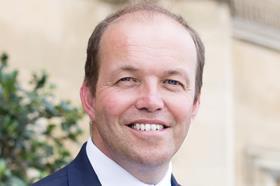 In Enfield Southgate, Labour candidate Bambos Charalambous renews old rivalries with Tory David Burrowes in what will be the fourth election the two have contested.
Charalambous, formerly a housing solicitor with Hackney Council, won in 2015 with a 4,355 majority, taking the seat from Burrowes, who was previously a criminal solicitor.
Meanwhile in Middlesbrough South and East Cleveland, Conservative Simon Clarke, a former trainee with magic circle firm Slaughter and May, defends his slender 1,020 majority against in-house solicitor Lauren Dingsdale. Bookies rate the 6ft 7in Clarke as odds-on favourite against Labour's Dingsdale, a 5/1 shot, but the seat was held by Labour until as recently as 2015.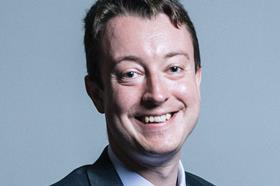 Improbable as it might seem, former Linklaters solicitor Dominic Raab is a little uncomfortable in Esher and Walton, despite a 23,298 majority in 2017. Foreign secretary Raab, a Brexit enthusiast, faces a concerted push from Lib Dems in a remain-supporting constituency.
Solicitor general Michael Ellis QC (Northampton North) and lord chancellor Robert Buckland QC (South Swindon) will both be anxious about defending leads of less than 3,000, as will solicitor John Stevenson in Carlisle.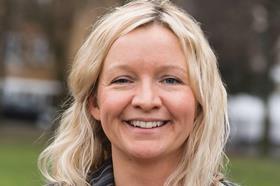 Seemingly more comfortable are incumbent Conservative MP solicitors including Will Quince (Colchester), Alan Mak (Havant), Bim Afolami (Hitchin and Harpenden), Sir Greg Knight (East Yorkshire), Jonathan Djanogly (Huntingdon), Gareth Johnson (Dartford), Shailesh Vara (North West Cambridgeshire) and Alberto Costa (South Leicestershire).
Labour's Karl Turner (Kingston upon Hull East), Richard Burgon (Leeds East), Catherine McKinnell (Newcastle upon Tyne North), and Afzal Khan (Manchester Gorton) all hold five-figure majorities.


Deputy News Editor