The legal profession has cautiously welcomed news that jury trials will start again next week, but said the safety of court users is paramount.
The lord chief justice, Lord Burnett of Maldon, announced this morning that new jury trials may begin in a small number of courts in the week commencing 18 May. Special arrangements will be in place to protect participants from coronavirus.
New juries will be sworn in at the Old Bailey in London and Cardiff Crown Court, with a small number of trials expected to take place initially. More courts around the country are currently being assessed.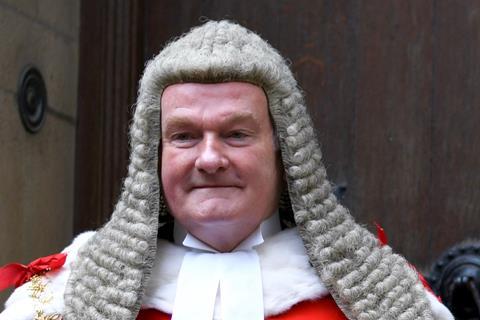 To facilitate social distancing, a second courtroom will be provided, linked by closed circuit TV, to enable reporters and others to watch proceedings. Court staff will also supervise entrances and exits to ensure all necessary cleaning takes place.
Law Society president Simon Davis welcomed the announcement. He said: 'With efforts to maintain good hygiene, appropriate distancing, and compliance with all other relevant guidance - jury trials should be resuming as soon as it is safe to do so.
'The extent of the roll-out, particularly with new trials, should be determined by the number of courts which are able to meet those requirements. Some courts - i.e. those with newer, larger courtrooms – will likely find it easier than others to adapt. We must avoid a rush to open courts where it is not yet possible to ensure adequate safety and the right protections.'
Bar Council chair Amanda Pinto QC was also 'encouraged'. She said: 'It is reassuring that efforts to restart jury trials have involved a painstaking and cautious approach, that prioritises practical measures to ensure the safety of all those involved in the delivery of criminal justice.
'The decision has not been made lightly. The Bar Council sees these first steps in managing and, then, we anticipate, as soon as is safely possible, rolling out jury trials more broadly across the nation, as a positive sign way that criminal justice matters.'
However, the Criminal Bar Association stressed the importance of safety checks. Caroline Goodwin QC, chair of the CBA, said: 'The criminal bar knows that neither the judiciary, nor the Crown Prosecution Service, nor HM Courts & Tribunals Service, would wish to place anyone at risk, but they need to have clear and consistent messaging which indicates that safety checks meet the requisite standards, and that social distancing can be maintained.
'As regards the resumption of trials, the CBA will be taking its next cue from the judicial committee chaired by Mr Justice Edis, which remains underway, and will ensure that HMCTS can oversee the safe commencement of a limited and managed reopening of the Crown court in respect of jury trials.'
A judicial working group, under Mr Justice Edis and reporting to the lord chief justice, is looking at how jury trials can be more widely restart around the country, amid concerns that a growing backlog of cases will cripple the system. The crown court backlog stood at 37,000 cases before the crisis and is believed to have grown significantly in the past two months.
*The Law Society is keeping the coronavirus situation under review and monitoring the advice it receives from the Foreign & Commonwealth Office and Public Health England.