The government has confirmed that it closed 22 magistrates' courts in Wales over the past eight years - but insists the changes have been made for the better.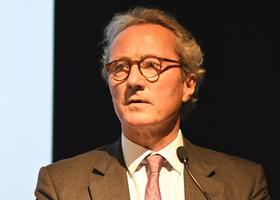 According to justice minister Lord Keen of Elie QC, Wales had 36 magistrates' courts in 2010. There were 14 in 2018. Keen was responding to a written parliamentary question from Labour peer Lord Jones (Stephen Barry Jones). He said the court closures took place following public consultation 'and only when the lord chancellor was satisfied that effective access to justice could be maintained'.
Lord Keen added: 'We have closed poor quality, smaller and less efficient courts allowing for resources to be concentrated into a smaller number of better quality and more flexible buildings.'
The 22 courts that have closed include Aberdare, Abertillery, Barry, Cardigan, Chepstow, Denbigh, Flint, Llangefni, Pwllheli, Neath, Caerphilly, Brecon and Bridgend law courts, Dolgellau Crown and Magistrates' Court, Holyhead and Prestatyn.
In 2013 Elfyn Llwyd, Plaid Cymru MP for Dwyfor Meirionnydd, warned that the Ministry of Justice would have 'one hell of a row' on its hands if it closed the remaining court in his west Wales constituency.
Llwyd, a barrister, told the Gazette at the time that the closure of Pwllheli Magistrates' Court in 2011 had a negative impact on his constituency. 'Not only has that been an issue for access to justice, it has also meant we are not getting good JPs coming forward, as they don't want to travel 55 miles to the nearest one in Caernarfon,' he said.
Keen said this week: 'The closure of any court is not taken lightly - it only happens following full public consultation. We have been clear that courts are only being closed where they are underused, dilapidated or too close to another.'
Responding to separate questions about court closures by Labour peer and solicitor Lord Beecham (Jeremy Beecham) earlier this month, Keen said HM Courts & Tribunals Service considers several factors when assessing the impact of a court closure on access to justice. 'These include careful consideration of journey times to alternative courts, the challenges of rural access and the needs of vulnerable users', he said.
The government opted to reprieve Cambridge Magistrates' Court last year. Keen said: 'Following the receipt of new information regarding the likely proceed of disposal and consideration of the cost of re-provision, the lord chancellor concluded that the value for money case had not been made.' Cambridge is on a long finance lease with restrictions on use.
The government has still not published a response to its Fit for the future consultation, which set out a proposed future strategy and approach to courts reform.