The coronavirus continues to dominate the news. While the outbreak appears to be subsiding in China, the situation appears quite bleak in some parts of Europe with reports that Italy is to quarantine it's entire population of 60 million and ban all public gatherings. With the country effectively in lockdown, the Foreign Office is advising against 'all but essential travel' to Italy.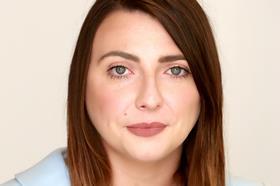 In the UK, the number of cases continues to rise and the chief medical officer has warned that an epidemic is likely. Needless to say, the coronavirus is taking its toll on the economy as well as the nation's health and it appears to have been the final nail in the coffin for struggling regional airline Flybe, which has announced it has gone into administration. Meanwhile, many businesses are taking the sensible precaution of encouraging remote working where possible and cancelling business travel.
These are worrying times for the UK and globally so it seems pertinent to look at the impact the virus could have on family law cases particularly those which have an international element of some kind.
On a practical level, family law practitioners may find that meetings with clients are delayed or cancelled, consequently drawing out proceedings. This will obviously be true of any client who succumbs to the virus or is forced to self-isolate but understandably there may also be a general reluctance to travel on public transport to meetings held at city based law firms. The so called silver-splitters, a rising proportion of divorcees, are likely to be particularly cautious about any kind of journey given that the virus is more dangerous in older generations. In terms of the family court, both parties are required to attend hearing in person even if they live abroad so it will be interesting to see if the court takes a sympathetic approach when one party is unable to travel or is simply reluctant to travel. We may find that some judges will apply 'the show must go on' mentality despite the epidemic and those who fail to attend a hearing may run the risk of having an order made in their absence.
On the other hand however, some parties will want to issue an application at court as soon as possible. A parent for example may want to take their child abroad to an area which has been affected and the other parent may wish to stop this from happening. It is more than likely in this scenario that the court will take into account concerns regarding the child's welfare and any application made by either party preventing proposed travel plans may be granted. This will also be the case if a party makes an application for permanent relocation abroad. It may be advisable for those parties to hold off their plans and their application (if not already issued) until after the current situation becomes clearer.
In terms of the impact the virus may have upon potential financial settlements in divorce, although it is still very much unknown what the overall impact will be, it is safe to say that assets may be depleted as a result of shares plummeting or family businesses being valued significantly less than it was originally before the epidemic. Lawyers may be advising parties to either hold off accepting a settlement until later to avoid them accepting a potentially disadveantegous settlement. It is important for the parties to know that once a financial settlement has been agreed, it will be difficult for the matter to be re-opened and for the terms to be varied. For example, a spouse who agrees not to take a share or transfer in the family business which has valued down by COVID-19 may regret the decision should the saga be fairly short-lived. Or further, if one party has agreed to accept stocks/shares and other assets as part of the settlement but they have consequently been subject to the financial market and have been reduced significantly they may find it difficult to go back for a 'second bite of the cherry' to address the subsequent reduction of assets.
No one could have predicted that the 2016 UK membership referendum would cause such protracted chaos and the same could apply to the coronavirus. Like Brexit, no one knows how it will play out but the impact of the coronavirus may see some spouses achieving a more advantageous settlement in comparison to the other. In the meantime, we can only hope that the coronavirus outbreak is contained in near future and is relatively short lived.
Charlotte Coyle is an associate in the family law team at Goodman Derrick LLP