Lord Chancellor Robert Buckland QC today insisted that courts across England and Wales have a critical role to play and must go on sitting.
In his first official statement since prime minister Boris Johnson stepped up advice for people to work remotely and avoid unnecessary travel, Buckland said it was 'essential' that courts continued to administer justice.
He reiterated plans to stop longer Crown court trials and agreed with the lord chief justice, who made a similar statement last night, that some cases will have to take precedence.
'We will continue to deliver justice to victims of crime, and as best as possible, keep our courts open,' said Buckland, 'However, as I have agreed with the lord chief justice, we need to adjust working practices to ensure our court system continues to function, even with a reduced capacity to hear some cases at this time.'
He added: 'Our Crown and magistrates courts provide a vital public service and until instructed otherwise, we expect all lawyers, magistrates, jurors, witnesses, defendants and court staff to continue to attend court as required, so the interests of justice can be served.'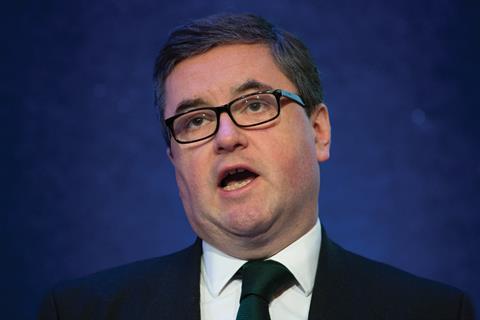 Buckland's statement made no mention of specific plans for civil or family cases, or cases in the employment tribunal.
Lord chief justice Lord Burnett of Maldon announced last night that no new trial should start in the Crown court unless it is expected to last for three days or less. All cases estimated to last longer than three days listed before the end of April will be adjourned.
The lord chief justice said these cases will be kept under review and the position regarding short trials will be revisited as circumstances develop. Trials currently underway will generally proceed in the hope that they can be completed.
Lord Burnett said the impact of the public health emergency on the operation of the courts has been under 'constant review', and in all jurisdictions steps are being taken to enable as many hearings as possible to be conducted with some or all of the participants attending by telephone, video or online.
'Many court hearings will be able to continue as normal with appropriate precautions being taken,' he added. 'We must make every effort to maintain a functioning court system in support of the administration of justice and rule of law.'
His statement appears to suggest that civil cases and criminal cases in the magistrates' court will proceed, despite fears about court users and court staff working in close proximity to each other. This comes at a time when the general public is being advised to work from home and curtail any unnecessary journeys.
The Law Society of England and Wales has called for measures to be put in place to guarantee the safety of judges, lawyers, jurors, the parties and court users – but without compromising justice.
Society president Simon Davis said: 'In these challenging times, it is vital the wheels of justice continue to turn. In order to preserve access to justice and the rule of law, courts need to operate and legal representation must be available. This means the health of those keeping the system functioning must be protected to the greatest extent possible.'
He added that government proposals to establish online hearings as part of emergency coronavirus legislation 'may be a pragmatic solution' for some cases, but insisted the quality of justice delivered should not be unduly compromised.
The Bar Council has already called for a halt to jury trials, hours after courts minister Chris Philp had said the court system would 'operate normally'. There have been several reports of cases being stopped due to the absence of lawyers or witnesses.
*The Law Society is keeping the coronavirus situation under review and monitoring the advice it receives from the Foreign & Commonwealth Office and Public Health England.