For lawyers, the coronavirus outbreak has raised interesting questions of the balance between basic rights and public health. The virus threatens everyone, not just those with the rights and finance to cope with it. And if we are all to stay safe, those without rights must be treated for this purpose in the same way as those with them, or those without rights will not be either motivated or indeed able to behave in accordance with government guidelines.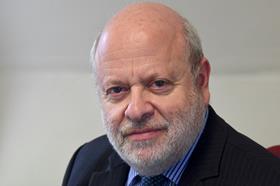 The easiest current example is the encouragement to self-isolate in certain cases for a period of 14 days. As we know, it is not financially possible for everyone.
This has become apparent most notably so far in employment matters. Workers are being encouraged to self-isolate in certain cases, but without all of them having the right to be paid at the same time. Many people have to work to survive financially. Which way will the government jump – to protect health or to increase rights?
The government took an important step last week when it announced that workers will be entitled to statutory sick pay from their first day off work, and not the fourth as present, to encourage people to stay at home when necessary, and so behave responsibly.
Inevitably, there were questions about the position of those who do not earn enough to qualify for statutory sick pay (it is estimated that around 2 million people do not qualify), and the large numbers of freelancers, self-employed and zero-hours contractors.
The latter group, according to the prime minister, will be entitled to universal credit. But given the well-publicised problems around applying, and being paid in a timely fashion, for universal credit, that might not be seen as the most responsible public health position, even if the government has said that it is looking at how to apply while self-isolating.
There are reports of such workers saying that they will have to carry on working even though ill and in contact with the public, because the alternatives are so dire for them. If so, the whole and welcome exercise of extending statutory sick pay is itself undermined.
This is a problem for the government, not just employers, because many small firms are not in a position to fund further sick pay provisions if their own businesses are affected by self-isolating employees and stay-away customers. (This article was written before the chancellor's new budget provisions are announced, which are likely to contain some assistance.)
In California, gig workers – who are not entitled to any sick pay - have called on wealth-generating platforms like Uber and Lyft to pay them while sick or self-isolating in the interests of public health. If the coronavirus grows worse in the USA, where there is no federal sick pay requirement but only very variable state requirements, it will be interesting to see how this clash works itself out.
Even more interestingly, what happens when the coronavirus crisis goes away? There will have been such a large temporary shift in favour of employee rights that it might be difficult to return to the old position.
There are other groups of vulnerable people with few rights, who should also be treated – maybe always, but at least now for this purpose– like every other citizen, and given support to act responsibly. Undocumented immigrants or asylum seekers are an obvious example. They raise a problem which is familiar to us lawyers, the balance between competing rights.
On the one hand, it has been decided as a matter of policy that their rights and finances are extremely limited, to discourage immigration of certain groups. On the other, if they are too frightened to report their illness and to take steps to protect others – maybe by self-isolating in a multi-occupied house - then the threat remains to all of us. Or they may be too poor to look after themselves properly.
There are similar problems with the homeless. They may have no access to health care, no access to good food to protect their immune systems, no access to places where they can self-isolate. That is a threat obviously and most importantly to themselves, and then to all of us. For universal protection in the current crisis, their rights and accessible resources should be improved.
An irresistible conclusion is that at times of medical crisis, when we are all called upon to act responsibly to protect the vulnerable, there is a strong pull in favour of certain universal and basic rights. Without them, the public good is threatened. It may not be a popular message with all, but at least temporarily we should all be equipped with the legal means to follow public health guidelines. (I say nothing about financial resources, because that is less of a legal issue, even though the two are closely connected.)