The victims' commissioner for London has added her voice to widespread outrage over the state of toilets in courts across the country as the coronavirus continues to spread.
Several lawyers have reported filthy facilities this week.
Family barrister Lucy Reed said of the ladies' washroom at Barnet County Court: 'No paper hand towels. Walls and floor grimy with brown drips, and standing dirty water in one blocked sink.' Posting a photo of an NHS poster advising toilet users to wash their hands more often for 20 seconds, Reed said: 'Laminated coronavirus instructions don't make this OK.'
Kent criminal defence solicitor Robin Murray said: 'At [HMP] Medway yesterday the bin was overflowing with paper towels. I wanted to put a paper towel or two into the bin but there was just a pile of paper on top of the lid and I wasn't going to touch that. No one seems to be keeping an eye on these things which require a constant patrol.'
Blogger The Secret Barrister said a court they were at last week 'had puddles of toilet fluid all over the floor, spreading across all cubicles. The soap dispenser was empty all week. The water was icy cold'.
Victims' commissioner for London Claire Waxman said: 'This is not acceptable. Victims suffering from stress and trauma are attending courts and this will only exacerbate their trauma in the current climate. [HM Courts & Tribunals Service] and [Susan Acland-Hood] please ensure this is rectified urgently.'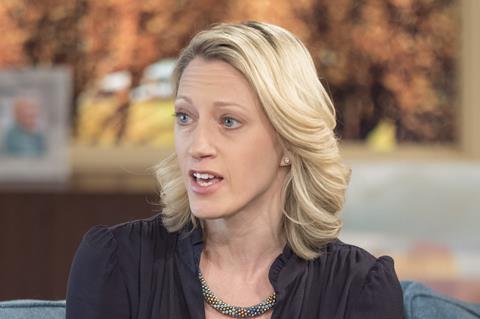 Responding to Waxman, HMCTS chief executive Acland-Hood said: 'I'm really sorry to hear this. Our buildings are cleaned every day and we'll also respond swiftly to complaints about poor hygiene. If you see something of concern, please let the local team know so they can put things right.
'We know how important it is for all court users - professional and public - to have confidence that they are using a building that is clean and safe. Given the importance of hand washing at the moment, I've also asked our cleaners to give this extra attention. This includes more checking of bathrooms, handwashing facilities and bins. We've also asked our local teams to check every bathroom and report concerns so that we can prioritise and act on them quickly.'
HMCTS has already updated its security policy to allow hand sanitiser to be brought into court buildings. The government is planning to bring forward an emergency bill to allow more video hearings in court.