Solicitor Soophia Khan 'surrendered herself to the court' today after a warrant for her arrest was issued last week, the High Court has heard.
Khan, 41, failed to attend a hearing to face allegations of contempt of court last Wednesday, prompting Mr Justice Fancourt to issue a bench warrant for her arrest. She surrendered to the tipstaff (the enforcement officer for orders made in the High Court) at the Royal Courts of Justice in London this afternoon.
She appeared before Mr Justice Leech where her barrister Liam Walker said the bench warrant 'should be withdrawn - it is now defunct because the respondent has surrendered herself to the court'. He said he was instructed on Khan's behalf last night.
Khan, a former chair of the Law Society civil justice committee, was automatically suspended in August after the Solicitors Regulation Authority intervened in relation to her Leicester practice Sophie Khan & Co Limited over suspicions of dishonesty. She later announced that the firm had been taken over by a charity called Just for Public Ltd (JFP).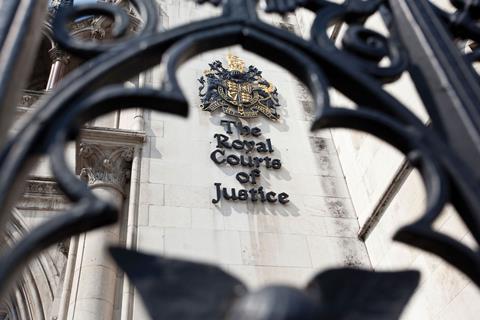 The SRA, which last month obtained an injunction to stop Khan 'unlawfully' acting as a lawyer through JFP, alleged Khan was in contempt of court by failing to comply with two High Court orders requiring her to deliver up client files.
Today, the court heard that Khan was 'no longer in a position to defend the committal application by herself' and has obtained legal aid.
Mr Justice Leech adjourned the hearing for a committal application to 17 December and said he expected Khan to appear. If she does not, 'either I will issue another bench warrant for appearance or I will need to proceed in her absence depending on submissions [the prosecution] makes on that occasion'.
He ordered Khan to be released from her bench warrant.