I was first attracted to the legal profession aged 13 when reading an encyclopedia of careers and thought it sounded interesting. Following the unexpected death of my father when I was 15, I completed my A-levels by 16 and was then offered a job through the Catenian Association as an articled clerk, starting with John Hoy in 1961. This gave me a great opportunity to start my career, while helping to support my family.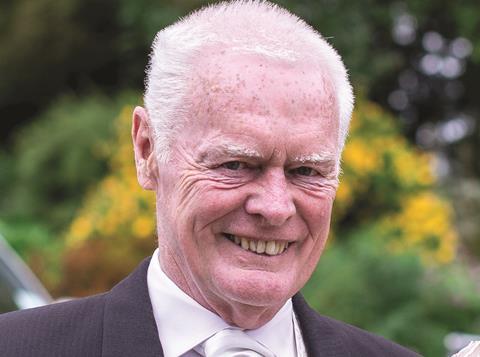 The training was superb and I was rapidly given more challenging cases and greater responsibilities. By the time I was 18 I was running the Kilburn branch of the firm. After learning the ins and outs of the profession, I completed my qualifications in Manchester and was admitted on to the roll on 1 July 1967.
I set up Batemans Solicitors that same day from my mother's front room, with my grandmother as receptionist. I later moved the office to Harlesden in London before settling in Bovingdon. While my grandmother soon retired, I am fortunate to be supported by talented and loyal staff, with many working for me for over 20 years.
Throughout my career I have advised on housing, family matters and, in the early years, criminal law. Latterly I have established a thriving conveyancing and probate business. It has always been important to offer a breadth of legal expertise to clients – for me that is what a family practice should be about. Keeping up to date with changes in the law across a wide area of practice is the most challenging part of the job, but the range of matters we cover ensures work is never dull.
The support I have given to my local communities has been most rewarding. I am particularly proud of the role I played in securing permission for our local church to be built, having been without a parish church for many years. My work with the Catholic Housing Aid Society when first starting out gave me the grounding in the importance of community work that I have carried across my career.
By the time I was 18 I was running the Kilburn branch
It is true that good work is its own reward, in my case it also paid personal dividends. It was through my early voluntary work at the housing charity that I met my wife. This year we will celebrate our 47th wedding anniversary. We have raised eight children who have all carved out successful lives (some even within law) and provided us the joy of wonderful grandchildren (we are expecting our 15th this year).
A particular highlight was acting in the £35m sale of a national refrigeration company to a US company in the 1980s. The face-to-face negotiations required a trip on Concorde, which was fun. So too was the work I did for local residents in Bovingdon against the registration of manorial waste, defending their rights of access to their homes.
Technology has transformed the profession in the 50 years I have been practising. While this can bring benefits, I would be sad to see it erode standards and the high level of professional courtesy we should always aspire to, as we chase convenience.
The biggest disappointment has been the virtual abolition of legal aid. As someone who has always sought to ensure my professional expertise can benefit clients from different backgrounds, we do our legal system a huge disservice if it becomes something only the wealthy can access.