I decided I wanted to pursue a career in law at a very early age. My parents said I used to love arguing and solving problems, so it seemed like the perfect career. During my teenage years, my career aspirations were spurred on by a desire to make an impact on people's lives.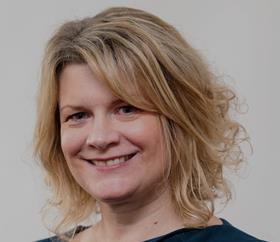 My training contract was at Mills & Reeve – and it was a fantastic experience. I was thrown in at the deep end, working with some great clients and getting involved in as much client work as possible. The learning curve was steep but it gave me a great grounding. I came out of that training contract as ready as I could have been to face the challenges ahead. I also got the chance to work in property law – and that was to shape the next 20 years of my career.
The biggest challenge that I have faced in my career was when I moved into ecclesiastical law. I had worked for 20 years in property law, both in-house and in private practice, and was volunteering as a warden at my church. But I took on the role having had no experience in this area. As churchwarden, I dealt with a few pressing matters that my church faced at the time – and it became known to the bishop and archdeacon that I was a lawyer. Then, when the vacancy for diocesan registrar came up, they asked if I would be interested. It has been a huge challenge but one that I have relished.
The diocese wanted to work alongside a practice. I already knew of the reputation of Aaron & Partners so they seemed like the perfect fit. The best way to describe it simply is: I work for Aaron & Partners but with only one client. I am now based out of the diocese office and I am doing a job that I love.
There is a large element of property law in ecclesiastical work – mostly around the development of property owned by the diocese.
My legal career and my training prepared me with the knowledge and mental strength to tackle a role and an area of law in which I had little or no experience. There is a large element of property law in the ecclesiastical work I do – mostly around the development of property owned by the diocese or by one of the churches, buying and selling land, and land rights. But I also advise on the legal aspects of getting married in the diocese, advise the bishop on legal matters, such as clergy appointments and conduct, and talk to churches on all legal areas. The work is incredibly varied.
Being appointed as the registrar for the Diocese of Chester in 2016 has been the highlight of my career. Most registrars have a period of overlap with predecessors that can take years but I did not have that luxury.
It can be difficult in a busy practice to make time to research new areas of law. In ecclesiastical law, there are frequent changes but they are often small tweaks.
The one thing in our favour is that I am not in competition with other registrars. We share precedents and thoughts much more frequently than you would in another area – and by working together we stay on top of important changes.