When Covid-19 is brought under control, what will the business of law have learned about ways of working and the profession's resilience? Eduardo Reyes reports from the Gazette's latest roundtable discussion
For our last roundtable discussion, the Gazette brought together some of the profession's regional leaders – office-holders from the five largest regional law societies, who reflected on the leadership and community network roles undertaken since March. For this discussion, sponsored by Wesleyan Bank, we turn to a broad cross-section of law firm leaders to consider their response to the coronavirus pandemic, the lessons they draw from this period, and how firms might prepare for the future based on the experience.
At the table
Simon Davis
President, Law Society; partner, Clifford Chance
Nigel Lyons
President, Devon & Somerset Law Society; Browne Jacobson
Julie O'Hare
President, Liverpool Law Society; Carpenters Group
Sarah Goulbourne
Co-founder, gunnercooke
Laura Devine
Former Law Society Council member; managing partner, Laura Devine Immigration
John Clarke
Head of sales, Wesleyan Bank
Emma Pearmaine
Managing director, Ridley & Hall, Huddersfield
Paul Bennett
Law Society Council member; partner, Bennett Briegal
Peter Taylor
Managing partner, Paris Smith, Southampton
Jonathan Grigg
Managing partner, Boyes Turner, Reading
Alison Lobb
Managing partner, Morecrofts, Liverpool
'For me it's been an interesting journey,' begins Peter Taylor, managing partner of 260-strong Southampton and Winchester-based firm Paris Smith. 'I'm one of the over two million shielded people, because of a kidney transplant I had in 2004.'
When the lockdown was announced, Taylor recalls: 'I said this was a moment in history for the firm, because never before had we been operating from so many remote offices across the central and south of England – I think I numbered them as over 200.'
Lockdown nudged firms to a way of working already embraced by some practices. Commercial firm gunnercooke is one, co-founder Sarah Goulbourne says: '[The firm] was set up with remote working in mind, so… the impact of Covid didn't actually affect the operational part of the business in that everybody was set up to do this. Obviously, though, certain practice areas were particularly hit, and we're very busy talking to all our lawyers to see how we can help and support them.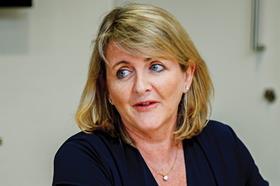 'Generally, people are quite buoyant,' she adds. Certain practice areas are 'really busy – restructuring and insolvency, employment, real estate'. Financially, Goulbourne reflects, 'it's been different, but we haven't actually been as adversely affected as we could have been'.
At Laura Devine Immigration, managing partner Laura Devine says remote working was already working well for lawyers. 'The only pool of people we didn't think it would work for was secretaries,' she says, 'and it's worked remarkably well.' However, fee income has fallen 35%, she says, which has meant hard decisions have been made. 'We made cuts very, very early on… most staff are on reduced salary and reduced hours, and we've cut most of our suppliers immediately, and those that we still use we've asked for discounts.'
Scenario-planning, supported by external advice, has focused on being 'in the right shape and the right size', Devine adds.
A 'large public sector offering' has been a source of stability for national firm Browne Jacobson, partner Nigel Lyons says. Regulatory risk assessment work (his own area) has involved advice to schools and academy trusts on reopening. Health authority clients are taking advice on running a workforce that is unevenly at risk from frontline duties. The firm's own fee collection in these busy areas has been good and is keeping the business stable, Lyons notes.
Emma Pearmaine, managing director of Ridley & Hall, adds: 'Right at the very beginning Ridley & Hall and other firms in Leeds were all reporting a huge cash collection drive… cash is king and in the first instance we were very concerned, irrespective of the announcement of furloughing. We didn't know when we were going to get that cash.' Some 40% of staff were placed on furlough when the scheme began.
Her firm and many others found there was a capacity issue to be addressed – even if set up for remote working, many found their servers could not cope with everyone working remotely at the same time. 'It was a very quick race to expand capacity,' she recalls. Part of the immediate response was to organise work on a shift basis.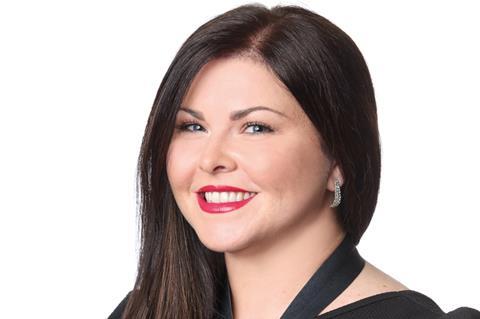 In Liverpool, Julie O'Hare notes, Carpenters Group 'had very limited capability regarding remote access before lockdown – and we've got 2,000-plus staff'. Its model was office-based, and the IT had to work 'round the clock' to get most staff working remotely within the first few weeks of lockdown. This has worked well, she says, 'to the point that now our firm is very much geared towards working from an agile style once lockdown's completely lifted'. For the serious injuries team, she adds, Zoom and Teams meetings with clients have also been used to check on their welfare – something a cut in lawyers' usual travelling time has allowed.
For Jonathan Grigg, who became managing partner of Reading firm Boyes Turner during lockdown, there is no going back to previous ways of working – the overnight change in working methods having been a success in many ways.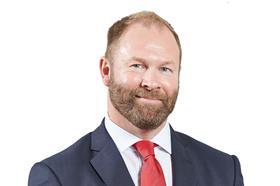 'Video calls and video conferencing were used hardly at all really before this all happened,' Grigg says, 'but that has been a tremendous boon… People are hardly ever late for a Zoom call, they don't turn up 10 minutes late with a coffee… meetings are a lot more focused, a lot more efficient, and generally we've seen productivity in the firm increase over this period.' He adds: 'I think that we're seeing transformative change and disruptive change which is going to be for the benefit of the profession and business generally.'
Alison Lobb, managing partner of Liverpool firm Morecrofts, says the firm had completed a long-planned technology upgrade in January. Meetings on Zoom have been 'brilliant', she enthuses. The firm has also had regular online coffee-and-chat sessions for various teams. Lobb adds there has been a notable benefit for support staff: 'Our secretarial staff are all telling us how much more productive they're being, and they also welcome, apart from the interruption of childcare, which a lot of them have, the ability to be able to work different hours around their needs… many of them are saying they'd like to do this long-term, which is great.'
The reaction from clients to the necessity of remote dealing has been mixed, especially among elderly clients – ranging from those who would knock on the door, trying to get in, to 'a video call with a 93-year-old [woman] who thinks it's brilliant'.
Lockdown lessons
Diversification – of practice area and client type – is key to financial stability
Secretarial staff, often omitted from remote working plans in the past, report increased productivity during lockdown
Time freed up by a cut in travel times can be used to check on client welfare
Firms' server capacity may be insufficient for remote working, even where a firm has an established culture of remote and agile working
With professionals' home life stretched, caring responsibilities are not always shared equally between men and women
Finding ways to supervise and trust new and junior team members who work remotely is a key challenge
Law firms expect to reduce their property needs long-term
Working two or three days a week from home is the preference for most staff in the future
Paul Bennett, Law Society Council member and a partner at two-partner firm Bennett Briegal specialises in regulatory advice to professionals, and lawyers and law firms in particular. He has observed a 35% increase in business as professionals face the challenges that arise from such a dramatic change in the context in which they operate. 'The use of technology has completely transformed the legal sector, and I'm not talking to anybody who wants to put the technology back in the box,' Bennett says.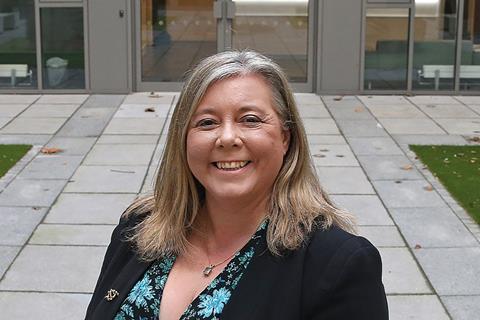 From his standpoint, he can see firms struggling to keep people on furlough engaged. 'If you want a successful business in 12 months' time rotate the people on furlough to give those who've been under the weather the entire period a break,' Bennett advises.
While technology is hailed as a success, there is a key difference, Goulbourne observes, between the way it works in the service of well-established relationships, where the feedback is generally good, and relationships that are new. 'You still need the human interaction, and nothing became more obvious to me while I've been recruiting over Zoom,' she says. 'It's impossible to get the rapport that you get from a face-to-face meeting on a Zoom call. It is really productive once you've built the trust and rapport with your team to use Zoom, and you can use it really effectively, but I think when you're meeting somebody for the first time and then trying to have an ongoing relationship just in a virtual environment, I don't think it's the same.'
'As human beings we are social animals,' Taylor adds. 'When we first started this journey there [were] no leadership books or management books for a pandemic… there is a lot of gut instinct going on, but one of the lessons that I'd learnt during my time as the managing partner was don't allow vacuums in communication to arise. So, we have spent far more time communicating with the staff, and making sure that the "chimp in their brain" does not take control, that actually they are able to make rational decisions, and have rational thought processes as to what the future's going to hold in store.'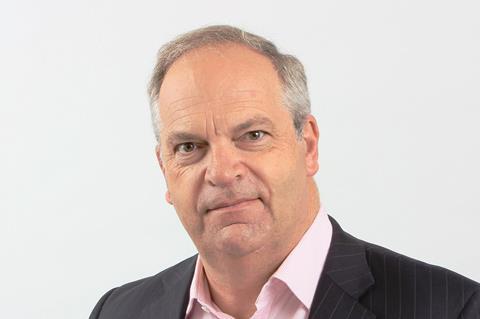 As part of that communication, Taylor has been recording a four-minute video message for staff to view on Fridays. In particular, he notes, his candour on 'how tough I'm finding it', and showing some vulnerability, seemed to contribute to the strength of team feeling.
Paris Smith established a 'wellbeing platform', Taylor adds. 'We broke it down into mental wellbeing, physical wellbeing, thought leadership, things to do with the kids. We invited staff, and anybody who went on to the platform, to contribute things and ideas that had worked well for them.'
Goulbourne says her firm put extra resources into wellbeing: 'We put some initiatives in place to make sure that people weren't working too hard. We paid a personal trainer, a yoga instructor and a meditation expert, and the lawyers could dial in and actually enjoy some of those things together.'
Firms need, Pearmaine observes, to be aware of a generational divide when deciding on the support lawyers and staff need. Better-established lawyers may be dealing better with life on Zoom and economic uncertainty than digital natives. 'Those that have actually coped well through this crisis have been the more mature members of staff who remember 2008, got through that, and have seen that business will bounce back, and that we can do very well as a profession,' she says. 'The younger ones have been terrified by it, because they've never seen anything like this before.' Aspiring lawyers, she adds, have seen apprenticeship opportunities and training contract awards put on hold, as firms try to work out ways to handle supervision – and not least 'trust'. The firm was able to announce some promotions, Pearmaine adds, which seemed important in showing the business is still planning for the future.
Wesleyan Bank's John Clarke approves: 'Promoting people… will give others within the firm the inspiration and the motivation that there is still opportunity there even during current times… The majority of the firms that we've got… seem to be weathering the storm. For me today listening to this is very, very encouraging.'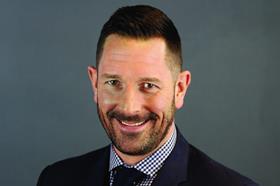 Availability is important for law firm leaders, O'Hare points out: 'As management we're very much open to incoming calls at any point in the day, because we understand that it's a lot easier in the office for somebody to just tap you on the shoulder and ask you a quick question.' For junior team members, 'it's very much not just the supervision, but the sharing of knowledge, and those transferable skills as well,' she notes.
Lobb adds: 'This has actually been quite a good exercise for team leaders to establish how much they can trust people if they can't see them as well.'
Looking to a future beyond the pandemic, Taylor asks: 'How many people do we want to have working from home?' In answering that, he decided to conduct a survey. 'We did a survey of the whole staff,' he says. 'Juniors, secretaries, receptionists, lawyers, some on furlough, some not, as to how remote working would work. They'd like that to feature in their working life all things being equal.' The majority came back and said between two and three days a week working from home was the ideal.
'What you set in process now while the pandemic is still ongoing may not actually be what you want longer-term once the pandemic has gone,' he reflects. 'I am sure that as a firm we will reduce our physical footprint in Southampton and Winchester to take advantage of all the benefits there are from working remotely, and having people working from home.'
In planning for the future, Pearmaine says the legal profession needs to look carefully at how equality and diversity are affected by a new way of working. Flexible, agile and remote working are, on the one hand, practices that traditionally lessen the obstacles placed in the path of women's progression. But, she observes, during lockdown: 'I did see that with my female members of staff, that they were the ones taking on the burden of the childcare.'
On this, Lyons concludes: 'Some of my male colleagues have really grasped this with both hands, and they've really enjoyed teaching and helping out.' But he adds: 'There are still quite a few misogynists out there who won't, or just can't, or don't think they should have to, help.'
This roundtable was kindly sponsored by Wesleyan Bank


Features editor