Some of the students currently locked up in university halls of residence will be law students. The outlook for their legal education is unsatisfactory. They will presumably be taught for much of the time online, at least for the next few months. The kind of personal interaction which is necessary for every law student – through tutorials, moots and law clinics, for instance – will be blunted, or maybe permanently lost. The kind of student life which most of us remember, which was valuable for our professional development, is denied them.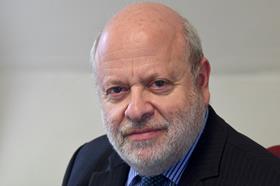 As if that were not bad enough, this same generation faces a grim future in their access to the profession. While some parts of the profession are doing well despite the disruption to economic activity, others are not. The Gazette has reported on the recent series of redundancy procedures in a number of firms – Shoosmiths, Freeths, Ince, Weightmans, Squire Patton Boggs, Irwin Mitchell, Reed Smith, Bryan Cave Leighton Paisner and BLM – and there are doubtless many others going unreported.
Already over the summer, there were detailed reports of how American law firms (including some UK firms with transatlantic ties) were cutting partner takings, reducing pay, and laying off staff.
The American Bar Association has taken to publishing advice to recent law graduates about how to earn money, given that law firms may have deferred or rescinded their offers of employment (there is no training contract to become a lawyer in the US). The advice tells law graduates to think of jobs as paralegals, legal personal assistants, document reviewers, legal researchers, legal transcriptionists, contract proof-readers, and so on.
The former prime minister, Gordon Brown, has been leading national calls to ensure that the current young generation is not lost to unemployment. He proposes a national Alliance For Full Employment, starting with a summit of national and regional leaders, including metro mayors and business and unions, to examine a new jobs plan.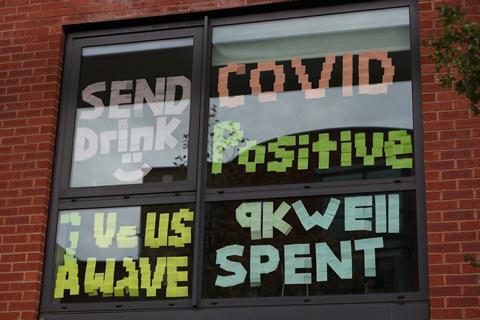 Readers will have their own views about such a plan. It is in any case not the Law Society's business, since our focus is not on national unemployment. But we do have a responsibility for our future profession, including the young people who are on their way to enter it.
The Law Society has a most excellent coronavirus webpage, with a wide range of useful advice. There is also a section for junior lawyers, which includes a page on what to do if your training contract is terminated.
All this is welcome, but what seems to be missing – missing indeed from our national conversation, too, regarding the whole generation – is what we will do about the cohort coming through law studies and training contracts, to ensure that they have a future.
This is not only a matter of concern for the young people themselves. It is also of concern for the profession's future. These hard times will one day be over, and we will need a robust and peopled profession in order to cope with the demands which will be made upon us. Otherwise, the crisis in access to justice will only be worse. Recruitment planning is difficult in a profession where the lead-in time is long, and the route relies almost entirely on the economic health of the private sector.
Words of concern are easy to write, but solutions are more difficult to develop. It requires a plan which covers law students, trainees and junior lawyers.
I am tempted – at the risk of encouraging criticism from those who were not his fans while he was chancellor and then prime minister – to emulate Gordon Brown, and call for an Alliance for the Future of the Profession. This would bring together leaders of various sizes of law firms, with representatives from the universities, regulators and the professional bodies, to work out a plan to save the current generation of would-be or junior lawyers. Let us start with a summit, as Gordon Brown is proposing.
These groups do not usually work together on a single issue like this. But here they have a common aim: the continuation of the profession as it has been to date and should be in the future.
I do not think this is an over-reaction. We know that national economic activity is in severe decline. We hear every day about heart-breaking job losses in their thousands from well-known corporate names, let alone the closure of many small businesses. Our law firms, as I noted at the start, are doubtless no different when it comes to the economic impact of the pandemic.
We owe it to the thousands of young people in the process of entering or making their way in our profession to try to keep it open for them, so that lawyers will be able to respond properly to every legal need when economic times improve.
Jonathan Goldsmith is Law Society Council member for EU matters and a former secretary general of the Council of Bars and Law Societies of Europe. All views expressed are personal and do not necessarily reflect the views of the Law Society Council
*The Law Society is keeping the coronavirus situation under review and monitoring the advice it receives from the Foreign & Commonwealth Office and Public Health England.