Master of the rolls Sir Geoffrey Vos (pictured above) attracted headlines last month when he raised something that often gets lawyers wound up: compulsory mediation. Vos revealed that a Civil Justice Council sub-group is looking at whether it is 'desirable' for any forms of alternative dispute resolution to be made mandatory. Its conclusions are expected soon.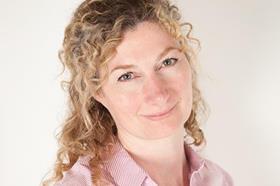 But reading through Vos's speech, I do not get the impression that we are suddenly about to see a radical change to high-value civil litigation, with some new requirement to undertake expensive, formal mediation before a case can proceed. The thinking seems to be more around how online dispute resolution – currently at the lower end of the scale – presents a perfect opportunity to keep nudging parties towards settlement, with frequent reminders about their ADR options at different stages in their dispute.
There are already examples of how requiring parties to hear about ADR choices before they start proceedings has proved helpful. You cannot make any kind of application to a family court, for example, without attending an online mediation information and assessment meeting explaining your ADR options, and why these might be better than a court hearing. In employment, you have to speak to the Advisory, Conciliation and Arbitration Service before you can start a tribunal claim. Both these steps are regarded as a success.
In his speech to Hull University last month, Vos highlighted the advantages of a pilot being run in Birmingham for small claims, in which a half-hour directions hearing before a district judge is being listed instead of a full two-hour disposal hearing. Some 80% of cases have been resolved either during that short directions hearing, or before or after it. That was because the district judge was able to give the parties the steer they needed on whether their case was 'good, bad or indifferent', Vos suggested. The master of the rolls has asked the CJC to look into this pilot with a view to 'rolling out best practice' across the country, to 'reduce the backlogs' in resolving small claims. It sounds like a good idea.
So how can the growing use of online courts further the take-up of ADR, in a cost-effective way? It opens up the potential for either humans, or algorithm-generated 'bots', to intervene at various points in the proceedings and suggest ADR methods, or even propose a settlement figure.
Vos gives the example of the Online Civil Money Claims pilot, currently aimed at litigants in person for claims worth up to £10,000. Say you have a £1,000 claim over a defendant's failure to deliver 50 fence panels, and the defence contends that 25 panels were delivered. Up pops a bot suggesting, 'how about paying £500 to settle the claim?'. It is certainly not perfect, but you can see the attraction, with the claim resolved quickly and cheaply. The key safeguard is that if one party does not consider the settlement suggestion to be reasonable, they can simply reject it. Vos was keen to point out that Ebay and Amazon resolve more than 60 million claims every year online, with very high user satisfaction, and making use of artificial intelligence.
There are clearly areas where greater use of alternative dispute resolution could improve access to justice; even if it is a rough-and-ready form of it. But that said, parties who have paid their court fee should still feel able to take the matter before a judge, if they believe that is their only proper path to justice. After all, not every dispute is suitable for compromise.
If the court system itself is still too expensive – despite the many recent costs-related innovations targeted at lawyers' fees, such as costs budgeting, fixed costs and a more robust proportionality rule – then perhaps some lasting changes born of the Covid era may help to make judge-led justice more affordable. Surely there can be no return to expensive paper filing, for example. And what about cost-saving remote hearings? We should not be rushing to permanently abandon in-person court hearings for the sake of saving money. But it is hard to see why expert evidence, at least, could not be given remotely in future; and there is a powerful argument that costs and case management hearings could be heard entirely remotely.
ADR can be cost-effective, but it should never be the only choice. In the post-Covid era, there is much we can do to make the courts themselves less expensive. No one should be priced out of mainstream justice; even if their dispute is seemingly low-value.
Rachel Rothwell is editor of Gazette sister magazine Litigation Funding, the essential guide to finance and costs. For subscription details, tel: 020 8049 3890