The legal sector has seen the dramatic implosion of some venerable names. Dewey & LeBoeuf, Halliwells and Cobbetts come to mind, with the drama of each collapse played out in both the mainstream and legal media.
In the case of a firm such as Dewey, where profits per equity partner were (inaccurately) listed as $1.7m, and salaries of £80,000 for newly qualifieds at its London office had set the market, there was more than a hint of schadenfreude on show.
Receiving less attention is a smaller-scale tragedy: a solicitor, long past their preferred retirement age, files scattered over the front room of a modest house, facing intervention by the Solicitors Regulation Authority. A 'zombie firm' just about ticking over because the cost of an orderly closure was too high and no other practice could see enough value to become the firm's 'successor'.
Some businesses are allowed to wither. But law firms, with close regulatory supervision and facing demands such as run-off insurance cover, cannot.
Kingsley Napley partner Iain Miller has seen the complete picture. He advises the SRA on the likes of Dewey, Halliwells and Cobbetts, and also on interventions that often spell a sad end to an unblemished professional career running a small firm.
There are, he points out, certain basics that apply to 'orderly' and 'disorderly' firm closures. 'In all of these, the fundamentals are the same,' Miller stresses: 'Make sure funds are transferred with files and are reconciled and that you are left with nothing. Make sure files are looked after – transferred to a firm, or arrangements are made to store and access them for six years.
What sort of closure?
In the year to May 2017, 751 firms 'closed' (see graphic, p15). Some merged, others changed status (becoming an LLP or ABS, for example) and just under half ceased practising altogether.
The options for someone wanting to retire – or simply to give up their legal practice to do something else – are outlined by Paul Bennett, partner at Aaron & Partners: 'The range of options is: closure; sale of all or part to another firm; internal acquisition by a solicitor; creation of an ABS to enable a non-lawyer to own the business; [or] external parties agreeing to buy the firm and operate it under the current name.
'Sitting down and working through those options with an adviser is key to finding the best solution. I advise in the area but when I sold my firm in 2013 I approached a former colleague and talked things over.'
The sort of disposal Bennett describes can, however, seem more like a fire sale: 'The old approach of selling everything upon closure is less attractive to buyers and their insurers in 2017, but cherry-picking the bits with value can be a good way to fund an orderly closure.'
He recently helped a firm acquire 'the best bits' from a near-bankrupt sole practitioner: 'Our focus was on ensuring our client acquired the office, files and assets, while also ensuring the other matters were dealt with and evidenced before the completion.
'The value of transactions of this type is nominal, but it eases things for the seller and the buyer. Ensuring both sides benefit is key to getting this type of deal done.'
The reasons to sell for such a nominal fee centre on cost, unwanted responsibilities for archived files and fear of future liabilities.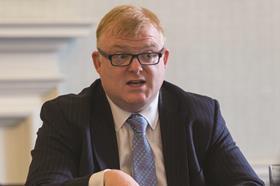 The old approach of selling everything upon closure is less attractive to buyers and their insurers in 2017, but cherry-picking the bits with value can be a good way to fund an orderly closure

– Paul Bennett, Aaron & Partners
Insurance
'The insurance run-off costs are the big fundamental,' Miller notes. 'If you can't find a successor practice, you're stuck with a large premium… it's a huge problem if you just want to retire.'
Compulsory run-off cover is for six years, and the cost of cover is determined by a firm's contract with its insurer. The Law Society notes this is 'typically equivalent to about two to three times the last annual premium. In other words, because no new work is being undertaken, the run-off premium is set at approximately 50% of what it would have been spread over six years.'
As a result, Bennett says: 'Most of the firms I talk to who are thinking of closing have their thoughts dominated by the cost of run-off cover. Over the last two or three years we have advised numerous firms on selling all or parts of the business to either have a successor practice, or to fund the run-off cover itself.'
An added headache looms for solicitors as the Solicitors Indemnity Fund, the backstop for post-run-off claims since 2007, heads towards closure. There will be no new claims after 2020.
As a result, Browne Jacobson partner Alan Radford, chair of the Law Society's Professional Indemnity Insurance Committee, advised Gazette readers earlier this year: 'I would encourage all solicitors to think carefully about purchasing the additional cover that would best suit them once their mandated six-year cover ends.'
Files
Run-off cover is not the only significant cost. As Miller points out, there is a duty around client files: 'You must make sure files are looked after – transferred to a firm, or that arrangements are made to store and access them for six years. In both cases these are huge overhead costs.'
If files are put into storage, there must be arrangements for retrieval, which may add to costs. 'Managing that process [is a commitment],' Miller cautions. And the duties around access to those files mean decisions need to be taken around requests. 'If you've represented a husband and a wife, and they are now divorced,' Miller says, 'are they [equally] entitled to access the files? You retire at 65 and spend five to six years dealing with such requests for files.'
SRA guidance warns that failure to deal properly with archiving or destruction could be in breach of principle 8, which requires solicitors to 'run your business or carry out your role in the business effectively and in accordance with proper governance and sound financial and risk management principles'.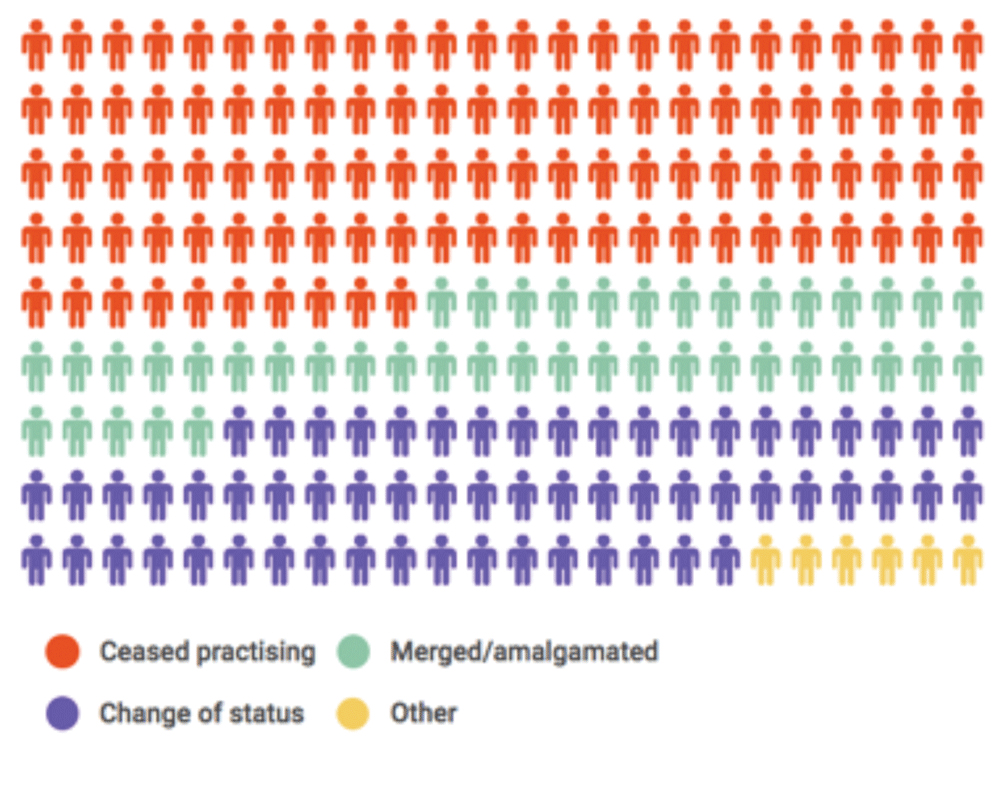 Clients
Plan how you will communicate with clients through the build-up to closure, Bennett advises: 'Firm's considering closure need to think about giving clients sufficient notice to enable them to transfer any ongoing files.
Commercial considerations need balancing with strict client duties, Bennett stresses: 'Remember to focus on client confidentiality, including not sharing client information with potential acquirers without consent and adequate protections, data protection implications and ensuring compliance with the SRA Accounts Rules 2011 in terms of what payments can be made and to whom.'
Dormant accounts and hard-to-trace clients present a particular problem. 'It should be that the money just goes with the file,' Miller notes. 'But there's the possibility of dormant client accounts. You're trying to get rid of all the money. If clients are untraceable, you're probably looking at getting a waiver from the SRA to give it to charity.'
This is money that, traditionally, SBA The Solicitors Charity received, with the proviso that if a client later turned up money would be returned. SRA rules now allow donation to any charity that makes the same promise.
Official notice
The relatively easy part of closing a firm is informing the regulator, Bennett explains: 'Notifications to the SRA can be done by email and you should ensure the SRA respond and acknowledge they have sufficient detail to close down your firm's authorisation. This means you can then close the door with confidence. Notify them 10-14 days beforehand, outlining the steps you have taken to that point, and how you are planning to protect client assets and information. This is usually an approach which secures SRA cooperation.'
Walk away?
Faced with the daunting prospect of closure, many principals do choose to run a 'zombie firm', and a few, as recorded in intervention notices, simply abandon their practice.
Miller counsels against such a course: 'For the solicitor who can't retire, there is a higher level of risk in just keeping the firm ticking over. There's a risk to clients.' The zombie firm therefore runs the risk of intervention – which, apart from the indignity of ending a professional career this way, could exceed the run-off and file storage costs outlined above.
And as the SRA warns: 'Ultimately, if clients' interests are at risk, we might have to intervene (for example, if you are insolvent, abandon your practice or do not secure client files). We would seek to recoup the cost of doing so from you. These costs are generally quite high.' Complaints to the Legal Ombudsman and disciplinary action are among the other risks here.
Are the demands placed on a firm seeking to close reasonable? There are reform proposals on the table from the SRA, but they are controversial. One idea is to lower mandatory run-off cover from six years to three, though critics note that 40% of claims occur after the three-year mark.
In dealing with the process as it is now, Bennett has a final piece of advice: 'You are so busy when closing that it is important the closure is part of day-to-day planning to ease the stress.'
Further reading
Law Society Practice Note: 'Closing down your practice: regulatory requirements.' See tinyurl.com/y9h28zwp
The SRA: 'Firm closures.' Click here.