While the incentive for top law firms to set up northern legal and business hubs lies in reducing office and salary costs, these initiatives can spur ways of working which open up new career opportunities. Grania Langdon-Down reports
THE LOW DOWN
Lured by lower office and salary costs, the move by top-20 law firms to 'northshore' legal and business services operations has accelerated, with some swiftly developing to a staff of hundreds. But any perception that these offices are sheds of 'drones' poring over document reviews is wide of the mark. Firms can now point to the development of different career structures. A focus on legal tech and experimenting with new ways of working are creating operational and management roles for law graduates joining as legal analysts. In Manchester, Liverpool, Newcastle, Glasgow and Birmingham, the proximity of leading universities means cooperation on course design between firms, and law and business departments. But in a fast-changing landscape, how is this shaking up the local recruitment market and does it herald a fresh migration of talent northwards?
Northshoring operations have expanded rapidly as the big global law firms take advantage of lower office and salary costs, a vibrant talent pool and a free hand to try out new ways of working.
From a handful of paralegals, 'global solution' centres have built their legal and business services teams into groups that are hundreds-strong.
But what impact is this having on local recruitment markets – and what next for these centres?
Kicked off by Allen & Overy and Herbert Smith Freehills, which opened offices in Belfast in 2011, this has become a well-trodden path; with, among others, Ashurst in Glasgow in 2013, followed by Hogan Lovells in Birmingham, and Freshfields Bruckhaus Deringer and Latham & Watkins in Manchester in 2015.
The firms can experiment with new ways of working and they can fail, which is inevitable with new things, but they have the space to work that out

Tony Williams, Jomati
Joining the party last year was Taylor Wessing, which opened a venture in Liverpool, and Reed Smith in Leeds. Clifford Chance acquired the Newcastle business of Carillion Advice Services (CAS), a provider of paralegal and commodity managed legal services.
There has been a major shift, says Tony Williams, principal of Jomati consultants, from 'why should you do it?' to 'why shouldn't you be doing it?'
Sustained pressure from clients for certainty of fees and efficiency of delivery means it makes sense to set up in lower-cost parts of the country where there is a strong talent pool, he says.
'It also gives firms the opportunity to try out new working practices and technology more easily than in their main offices, because there aren't partners running interference,' he notes. 'The firms can experiment with new ways of working and they can fail, which is inevitable with new things, but they have the space to work that out.'
The numbers tell the story, says Mary Nowell, managing director – north west private practice with recruiters BCL Legal. 'Prime rent in Manchester is charged at £35 per square foot compared to central London at £65-£75 per square foot. Paralegals, support staff and graduates command salaries of £16,000-£26,000, while in Greater London the bracket is £30,000-£40,000; and, when hiring qualified solicitors, a newly qualified in Manchester is paid £44,000 compared to London where salaries are anything up to £143,000.'
Regional development agencies such as MIDAS, the inward investment agency in Manchester, and Scottish Development International have played key roles in attracting top-name law firms to their cities. They have offered packages of support around property and recruitment, as well as opening up local networks and, in Glasgow, providing a grant in return for job creation.
But, while these ventures may be competing for talent with existing law firms, it is not a case of 'get your tanks off our lawn'. Rather, these ventures are welcomed, says Jo McLeod, the Law Society's head of relationship management for the north, as an affirmation of the cities' already thriving legal markets.
Our decision to open our global centre in Manchester was not about northshoring. It was about finding a thriving location which offered talent across both business and legal services

Olivia Balson, Freshfields Bruckhaus Deringer
A roundup of key players shows just how much they have grown.
Four years ago, Olivia Balson was head of legal services at Freshfields' newly opened global centre in Manchester's Arndale Centre with 12 legal support assistants. Roll forward to 2019 and she is now global centre director in the firm's new offices at One New Bailey in Salford with 700 staff, 100 of them in legal services.
'Our decision to open our global centre in Manchester was not about northshoring or trying to find a lower-cost base,' she stresses. 'It was about finding a thriving location for the centre which offered a wealth of talent across both business and legal services.'
Reed Smith started looking for a European site to develop the 'next generation' of legal services focusing on process design innovation in 2017. It settled on Leeds, opening an office last July.
Barry Spenceley, director of Reed Smith Global Solutions, says Leeds offered the 'perfect location due to its strong talent pool with nine universities nearby producing around 39,000 new graduates each year; high-quality real estate; a growing technology offering; and a two-hour connection with London.
'Leeds also has a real commercial dynamism to it, not least as one of the pre-eminent financial services centres within the UK, but also now in the technology space with a vibrant tech hub in the city.'
Currently, more than 40 analysts and business service professionals provide dedicated support to the firm's London and European offices. The next phase is to introduce a legal service offering later this year and grow the centre to 85-100 professional staff and lawyers.
Ashurst opened Ashurst Advance in Glasgow in 2013. Its pledge to create 300 jobs led to a £2m-plus regional selective assistance grant and it has already exceeded that target. Having started with eight people just over five years ago, Glasgow is now the third-largest office with more than 350 staff, including just over 60 legal analysts.
FULL SPECTRUM TRAINING
Law graduate Mark McAuley joined Ashurst Advance in Glasgow in 2013 as a legal analyst in an office of eight. Just over five years and three promotions later, he is now an operations manager in a 350-strong office that is the third largest of Ashurst's 25 offices after London and Sydney.
McAuley, now 35, had been working as an operations analyst for a bank when he decided, aged 26, to study law at Glasgow Caledonian University followed by the professional legal practice diploma at Glasgow University.
'I wasn't set on following the traditional route to qualifying as a solicitor,' he recalls. 'What I wanted was a role that married my legal learning with the business of law.'
He was attracted to Ashurst Advance because it was a global law firm and the role combined legal work in due diligence and litigation with looking at processes and finding new ways of working efficiently.
'I knew I wasn't going to be siloed off to work on one type of work day in, day out but would have a broad spread of matters across different teams,' he says.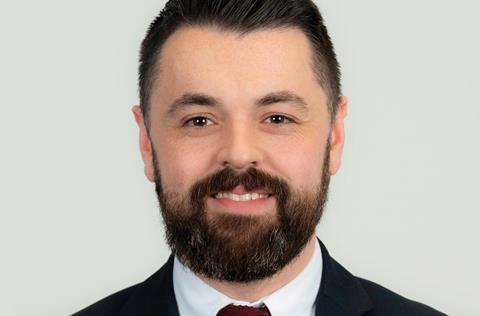 'One of the first questions I asked when I applied was around training and it has been the full spectrum – from specific matters to softer skills, such as project management.'
As he built up his knowledge, McAuley has progressed to increasingly complex work. 'That has pushed me towards people management and I found I really enjoyed coordinating large teams of analysts and delivering matters on deadline.'
Building on its success, centre director Mike Polson says the firm opened a second operation in Brisbane, Australia last October, with the two working together on a global basis.
'We chose Glasgow because we needed to source a very wide spread of roles. The grant was a factor but ultimately it was the depth and breadth of the talent pool that was the determining factor,' he adds.
Initially, junior legal roles were principally paralegals, but the plan has been to build some qualified lawyer capabilities on a different model from a traditional law firm, he explains. The centre has also opened new career opportunities in legal tech and legal project management (see box).
Taylor Wessing opened its Liverpool office in October 2018 to develop both legal and business services. It has so far recruited 20 people locally into new roles, with the aim of building up to 150 by the end of 2020.
Partner Saleem Fazal, who heads the Liverpool office, says: 'It's an ideal location for attracting talent and supporting long-term career development. The city and surrounding region have a high volume of experienced people and excellent universities. This is a thriving and progressive city, with an excellent infrastructure.'
Before Clifford Chance took over CAS in Newcastle, straightforward legal tasks were delivered through its legal support centre in India and third-party legal outsourcers.
Michael Bates, regional managing partner for Clifford Chance, says the CAS team, with its expertise in unbundling, developing processes and applying the latest in legal tech, provides clients with another option from within the firm.
Oliver Campbell, global head of client service solutions, oversees the Newcastle team with Bates. He says they have been impressed by the entrepreneurialism of the team and, with demand growing, plan to increase the 60-strong paralegal team to 75 by the end of the financial year.
As the centres continue to grow, what impact is this having on the recruitment market? While firms are generally looking for paralegals with six months of fee-earning experience and excellent academic results, BCL's Nowell says they are also seeking lawyers from NQ upwards who have trained and qualified with recognised commercial firms.
'Talent is being drawn out of the firms operating in the local market,' she says. 'But firms are also looking at targeting specific, untapped resources such as parents returning to work after parental leave and those looking for flexible working patterns.'
Given the north-west's buoyant legal market, Lynn Sedgwick, managing director of recruiters Clayton Legal, says career opportunities are excellent. Salaries are healthy and a shortage of qualified solicitors in some practice areas means there is an 'abundance' of relocation packages.
With the big regional cities well served by universities and law schools, there was confidence that an over-abundance of law graduates to training contracts would provide a talent pipeline at competitive rates.
By 2017, the chatter on legal websites questioned whether there was an appetite for what some saw as a watered-down law career. But there are increasing examples of hubs evolving in response to candidate retention/attraction, with internal opportunities to attract new recruits and develop homegrown talent.
Salaries have jumped, says John Sacco, director in the private practice division of legal recruiters SaccoMann. But it is difficult to attribute that to competition from the northshore operations as there has not been one specific area of law or type of role that northshoring firms all require.
When it comes to law graduates, he says firms are still getting to grips with using this 'pool of raw talent' effectively. 'The likes of Freshfields have provided a stepping stone for many,' he says, 'and, while this means other "local" firms may lose some talent, it is also creating a larger pool of skilled people they can utilise as well.'
He believes the ventures are developing a new model of law. 'It is definitely different from the traditional model of "trainee to partner". But we need longer to be able to assess if it is better for the individual as well as the business.'
Freshfields' Balson certainly dismisses any idea that the firm has 'ransacked' Manchester's paralegal market. 'It is absolutely not about poaching staff from other law firms or businesses,' she argues. 'There is a very collaborative culture here. The more Manchester has to offer, either through us or through other law firms or service industries, the more talented people will be attracted to coming here.'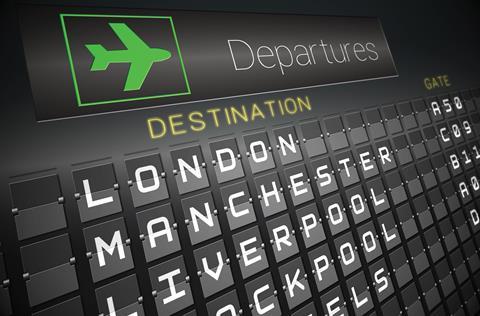 While it does not offer training contracts, three of its paralegals started as trainees in the London office in February.
Some legal support assistants have also gone on secondment to Freshfields offices, such as the international arbitration group in Paris, and with key strategic clients.
The next step is to bring in more qualified lawyers as the work goes higher up the value chain, says Balson. The centre has recruited its first corporate associate and is advertising for associates specialising in dispute resolution, regulation and competition, with a heavy emphasis on technology.
Latham & Watkins is seeking corporate transactions lawyers to join its Manchester team to provide specialised support to Latham's global practice, primarily in M&A due diligence.
It is also recruiting for due diligence positions off the associate track. But the attraction is pay over the market rate and a fixed 40-hour week which, recruiters say, is 'incredibly unusual' within the corporate market.
While Clifford Chance does not currently plan to offer training contracts/solicitor apprenticeships in Newcastle, paralegals can apply for a training contract in London.
Universities and law schools are responding to the demands for broader skills.
Jackie Panter, interim head of the Law School at Manchester Metropolitan University, says it is transforming its programmes to provide much more than legal knowledge and skills. 'This includes digital literacy, legal technology and project management,' she says.
Professor Claire McGourlay, principal of Manchester University's law school, says its research and teaching lead globally in areas such as legal technology and digital futures. This means students are 'in among the action with a front-row seat'.
It is 'great' having Freshfields in Manchester, she says. 'It has been one of the firms which has helped us develop the Manchester Law and Technology Initiative. Money from the corporate membership fees will help recruit an associate to research the skills required for a modern law firm.'
The initiative led to a new module in 'legal tech and access to justice', which the law school launched in February.
The law school is also designing a 'law, money and tech' module in collaboration with US universities Cornell and Harvard, and Sheffield University, which will also be taught at postgraduate level.
Attracting the big global brands has certainly been a feather in the cap of the development agencies.
Jim Mason specialises in inward investment for finance business services with SDI. With a critical mass of skills in both legal and back-office services, Glasgow ticked the boxes for Ashurst, with the grant the 'icing on the cake', he says. 'And it has been a pretty hefty success story.'
For Tim Newns, MIDAS's chief executive, the big change over the last five years is that the thriving legal market, with its spread of global, national and regional brands, means making a lifestyle choice to move north does not mean sacrificing career choices.

Grania Langdon-Down is a freelance journalist