Research on legal technology in Wales has received £4m in funding from the EU, the Welsh government announced today. The money will go towards the £5.6m Legal Innovation Lab for Wales, due to open next summer at the Hillary Rodham Clinton School of Law at Swansea University.
Announcing the funding, Jeremy Miles AM, counsel general and Brexit minister, said that technology would have a role in promoting access for justice as a distinctly Welsh legal system emerges. 'The Justice Commission report, published last week, identified opportunities to strengthen the legal sector in Wales. Being able to find and understand the law with reasonable ease goes to the heart of a nation governed by the rule of law,' he said.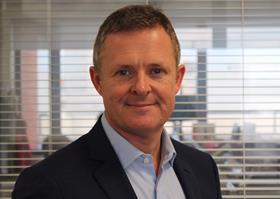 The lab will provide facilities to discover the potential of emerging technologies such as machine reading techniques and artificial intelligence, and enabling the Welsh government, legal professionals, professional bodies and academia in Wales to work in partnership to develop and promote the technological capabilities of the legal sector, Miles said.
With an eye to the upcoming general election campaign in Brexit-voting Wales, he said: 'EU funds continue to play a vital part in modernising our economy, increasing productivity, and developing employment and business opportunities, and I look forward to seeing how far legal technology can help promote access to justice for the citizens of Wales.'
Professor Elwen Evans QC, head of the Hillary Rodham Clinton School of Law, said the investment from the European Regional Development Fund was 'a significant endorsement of our ambition to drive innovation in legal services and will enable us to transform the scale and impacts of our work'.
Dr Chris Marshall, director of knowledge economy at the school, said that one focus of hte lab's work would be helping law firms innovate at the intersection of law and technology. 'The project will also work with law enforcement, security agencies and technology companies to advance understanding of how terrorists and criminals exploit digital platforms and emerging technologies, and to develop safeguards that can be integrated into technological design.'