A solicitor who had to leave Sri Lanka due to the civil war when he was 13, leaving his family behind, and has brought several human rights challenges on behalf of migrants, is among the finalists for this year's prestigious legal aid 'Oscars'.
The shortlist for the 2019 Legal Aid Lawyer of the Year Awards was announced today. The Legal Aid Practitioners' Group, which organises the event, said judges read over 800 pages of nominations.
The four finalists in the public law category include Duncan Lewis's Raja Rajeswaran Uruthiravinayagan, who left Sri Lanka due to the war when he was 13, leaving his family behind. His cases include challenging the Home Office immigration removal window policy.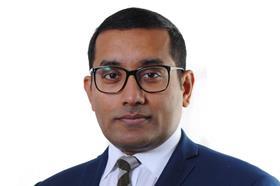 Also nominated in the public law category are Polly Brendon, of Public Law Project, who has challenged the government over its exceptional case funding scheme, the payment regime for pre-permission judicial review work, changes to the housing possession court duty scheme, and legal aid restrictions for unaccompanied minors.
Sam Genen, of Scomo, is recognised for his work ensuring proper protections for women and transgender prisoners from illegal strip searches.
Child Poverty Action Group's Martin Williams's cases include the 'hugely complex' incapacity benefit employment support allowance backdating case, which LAPG says 'transformed the lives of many people'.
The winners will be announced at a ceremony in London on 10 July.
The announcement comes the day after the UN's envoy on extreme poverty and human rights highlighted the impact of the government's legal aid cuts in a report based on his visit to the UK last year.
Professor Philip Alston had already lamented the 'gutting' of legal aid in a statement issued at the end of his trip.
His final report, published yesterday, includes a section headlined 'Decimating legal aid'. Alston said legal aid had 'dramatically' reduced in England and Wales since 2012. The number of civil legal aid cases declined by a 'staggering' 82% between 2010-11 and 2017-18.
He said: 'As a result, many poor people are unable to effectively claim and enforce their human rights, have lost access to critical support, and some have even reportedly lost custody of their children. Lack of access to legal aid also exacerbates extreme poverty, since justiciable problems that could have been resolved with legal representation go unaddressed.'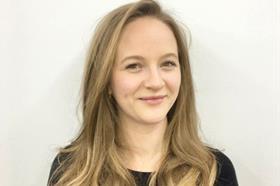 Alston accused the government of 'virtually eliminating' the option of using the legal system to vindicate rights.
The Young Legal Aid Lawyers group said Alston's conclusions will not surprise practitioners but his comments should 'act as a catalyst for the government to change course' and reverse legal aid cuts made since 2012.
The Ministry of Justice has acknowledged that legal aid changes made under the Legal Aid, Sentencing and Punishment of Offenders Act had been 'partially successful' at meeting its original objectives.
The ministry has promised up to £5m for 'innovative' forms of legal support and an extra £3m over two years to support litigants in person. It is reviewing the legal aid means test and removing the mandatory requirements from the telephone gateway for debt, discrimination and special education needs.
LALY 2019: Finalists
Children's rights: Edward Taylor, Osbornes Law; Fiona Couzens, Simpson Millar; Nusrat Uddin, Wilson Solicitors.
Criminal Defence: Lydia Dagostino, Kellys Solicitors; Kerry Spence, Hodge Jones & Allen; Alexandra-Maria Eugenicos, North Kensington Law Centre.
Practice manager: Joanne Dalton, MSB Solicitors; Julie Obiamiwe, Foster & Foster; Sally Thompson, Luqmani Thompson & Partners.
Family including mediation: Paul Szabo, Cartwright King; Keeley Lengthorn, McMillan Williams; Philip Wilkins, Hudgell & Partners.
Legal aid barrister: Joanne Cecil, Garden Court; Martin Hodgson, One Pump Court; Samuel Jacobs, Doughty Street.
Legal aid firm/Not-for-profit agency: Cartwright King; Child Poverty Action Group; Southwark Law Centre.
Legal aid newcomer: Maria Petrova-Collins, Duncan Lewis; Una Morris, Garden Court Chambers; Helen Mowatt, Public Interest Law Centre.
Public law: Polly Brendon, Public Law Project; Martin Williams, Child Poverty Action Group; Sam Genen, Scomo; Raja Rajeswaran Uruthiravinayagan, Duncan Lewis.
Social and Welfare: Monica Kreel, TV Edwards; William Ford, Osbornes Law; Lisa Haythorne, Derbyshire Law Centre.
Access to justice through IT: ATLEU ATHUB; GT Stewart, Formshare.