Sir Henry Brooke, a retired Lord Justice of Appeal and tireless campaigner for access to justice, has died aged 81. Brooke had cardiac valve surgery on Monday. His son broke the news of his death on Twitter this afternoon:
I am sorry to have to tell you that @HenryBrooke1 didn't make it. Barts staff have been wonderful, and did everything they possibly could, but the surgeon says my Dad's heart was just too big: this won't come as a surprise to anybody who knew him. Rest in peace, Dad.

— Nick Brooke🇬🇧🇪🇺 (@moonbroth) January 30, 2018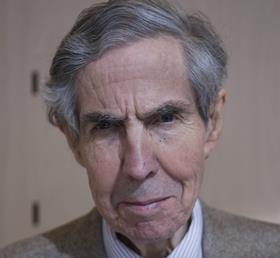 Brooke was called to the bar in 1963 and became a QC in 1981. He was appointed to the High Court bench in 1988 and became an appeal court judge in 1996.
Despite retiring from the Court of Appeal bench in 2006, Brooke has been a tireless campaigner for access to justice. He was vice-chair of the Bach Commission and helped to draft the commission's widely praised The Right to Justice report. Brooke, writing in the Gazette when the report was published, said the report was an 'outline design, not a blueprint'.
Brooke was instrumental in establishing Bailii, which publishes British and Irish case law and legislation, European Union case law, Law Commission reports, and other law-related British and Irish material. He was one of the first trustees when it became a registered charitable trust in December 2000.
Tributes have been pouring in from across the profession. Sir Paul Jenkins, a barrister at Matrix Chambers and former head of the Government Legal Department, described Brooke as a 'truly wonderful man'.
Barrister Andrew Keogh said Brooke was a 'fine man who contributed greatly both on and off the bench to our justice system, and indeed to places abroad as well'.
Steve Hynes, director of Legal Action Group, said: 'The legal world has lost an indefatigable campaigner for access to justice.'
Legal commentator David Allen Green described Brooke as a 'heroic defender' of legal aid and access to justice. In retirement, Brooke 'became an outstanding tweeter/blogger/explainer of law on social media,' Green added.
Brooke spoke at Hackney Law Centre's annual meeting last month. The centre said today that he was 'warm, brilliant, kind and truly cared about access to justice for the poor'.
Andrew Walker QC, chair of the bar, said: 'Sir Henry's was a lifelong commitment to the rule of law and access to justice in our society. The way in which he managed to follow a long and distinguished career at the bar and on the bench with a tireless and selfless devotion to those causes throughout his retirement was truly inspirational. He cared; and it showed.
'The spontaneous standing ovation he received following his speech at the 2017 Annual Bar and Young Bar Conference was testament to his unique contribution, and a fitting recognition of both his commitment and his achievements. I am thankful that the bar had that opportunity to show him publicly, but in a way that was able to touch him personally, in just how much respect he was held.'
Justice stalwart Sir Henry Brooke dies at 81
1

Currently reading

Justice stalwart Sir Henry Brooke dies at 81

2

3

4

5

6

7

8