A Cardiff-based law centre that opened its doors 25 years ago is among nine organisations to benefit from the second round of a litigation funder's £1m-a-year grant-giving scheme.
The Speakeasy Law Centre has been given a grant by Therium Access, the not-for-profit arm of litigation funder Therium, to employ a trainee solicitor who will qualify in social welfare law.
The other recipients are: Child Poverty Action Group, the Bar Human Rights Committee, Justice, Advocate, Free Representation Unit, National Family Mediation, Project for Registration of Children as British Citizens and Central England Law Centre.
Grants will also be provided for two strategic litigation cases. Therium Access will provide further details 'in due course'.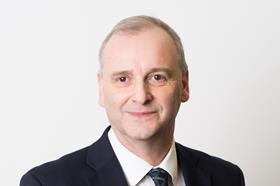 Solicitor John Byrne, co-founder of Therium Access, said: 'We were overwhelmed by the number of worthy applications we received. It is humbling to see the incredible work that so many organisations are doing every day to support the most vulnerable people in our society. Therium is proud to offer support to a number of these inspirational organisations and we look forward to building even more relationships in the advice sector.'
Child Poverty Action Group's grant will fund an additional solicitor. The Bar Human Rights Committee will employ a legal and policy officer. Justice's grant will fund core costs to support its influential reports. Advocate will employ a volunteer manager while the Free Representation Unit will employ a legal officer to provide casework and advocacy in the social security and employment tribunals. National Family Mediation will employ a call handler. Project for Registration of Children as British Citizens' grant will fund a legal administrator and core costs to support specialist advice and strategic litigation. Central England Law Centre's grant will help with core costs.
Last week the global funder, which has an office in London, announced that former lord chief justice Lord Thomas of Cwmgiedd was joining Therium Access's advisory committee, which is chaired by former lord chancellor Lord Falconer.